The DJWE is an important open-to-the-public event, one which BOVET really enjoys and appreciates. On hand to present the House will be Audrey Raffy, along with the team from BOVET headquarters in Switzerland. BOVET is one of the few watchmaking houses still located within a stone's throw of where it was established.
Headquartered in the 14th-century Castle of Môtiers, which overlooks Fleurier, BOVET is committed to continuing the legacy of its founders, producing more than 95% of all the components in its timepieces, including the beating heart of its movements – the hairspring and regulating organ.
In the 22 years of ownership by Mr. Pascal Raffy, the House of BOVET has been reborn as modern and cutting-edge, underpinned by a foundation of traditional high watchmaking, finishing, engraving, miniature painting, and exacting attention to detail.
Mr. Pascal Raffy
Owner, The House of BOVET 1822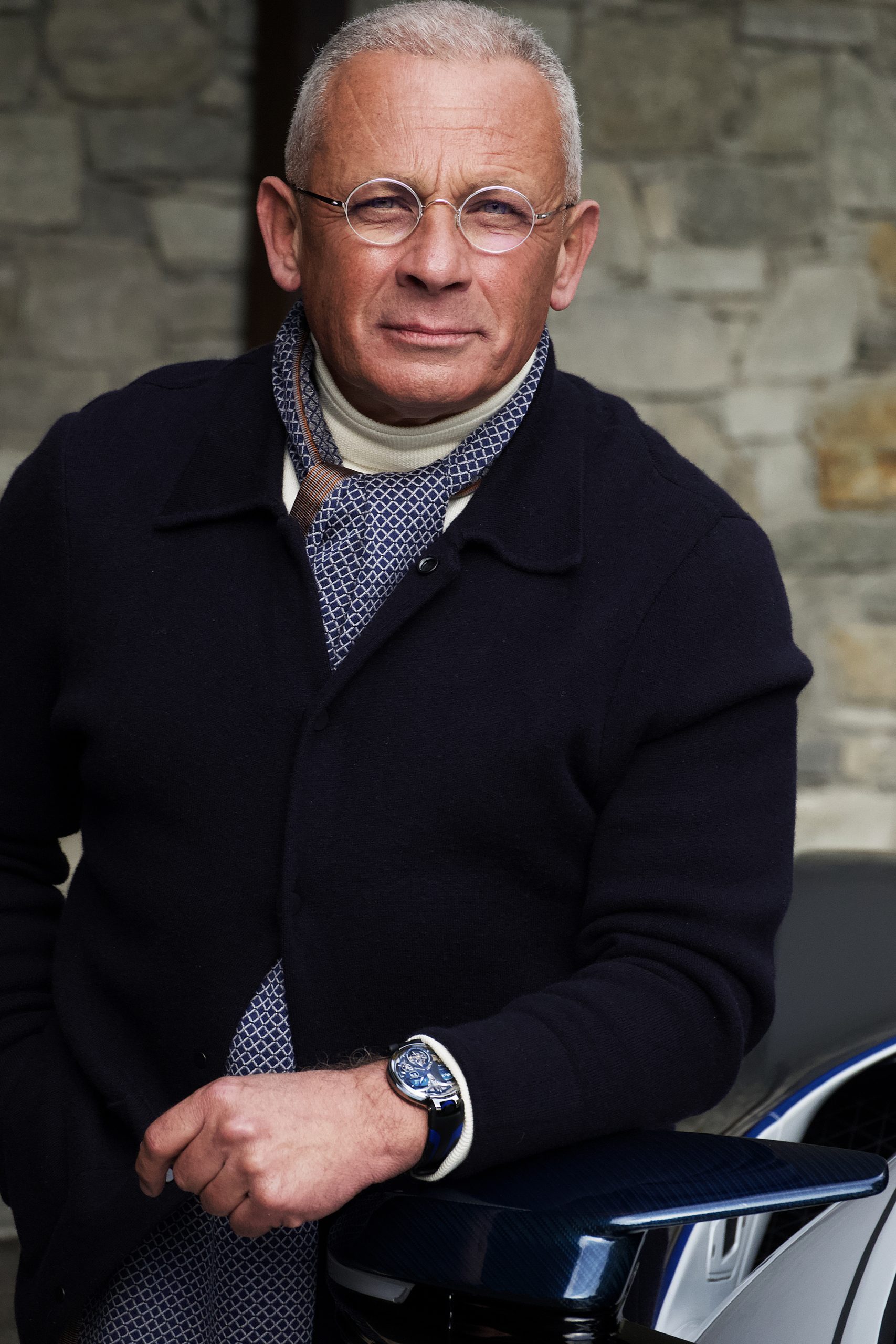 Featuring a Complete Collection
Presented at the exhibition will be a complete collection of exquisite timepieces from BOVET 1822, including the special Orbis Mundi Doha Edition, the Virtuoso X, the Recital 26 Chapter Two, the Virtuoso V, the Recital 27, the Virtuoso VII, the Miss Audrey, and the Battista Tourbillon.
Blue Salon has been part of this unique exhibition since the very beginning, bringing to the public the most exclusive and valuable timepieces. The booth is a must-see for anyone interested in a priceless voyage into the world of BOVET 1822.