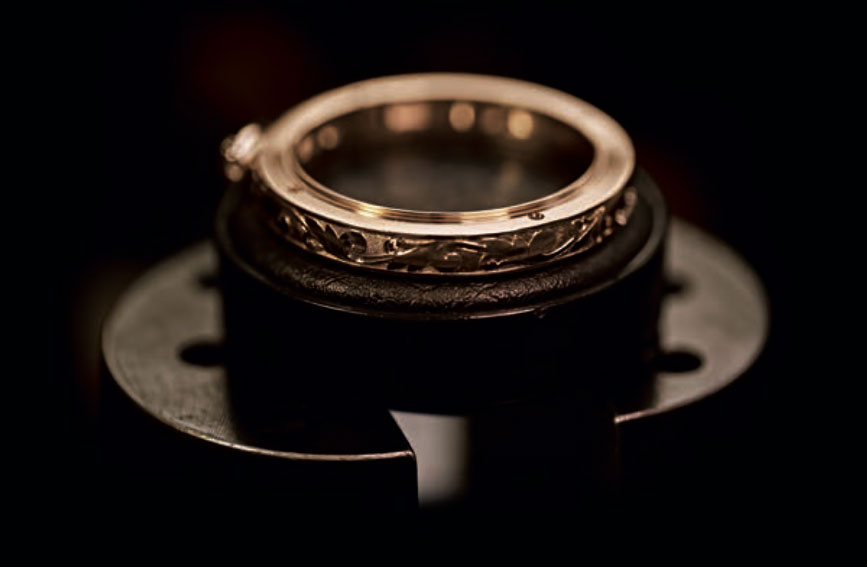 Engraving
200 years after its foundation, the House of BOVET underlines its supremacy in the decorative arts of watchmaking, successfully innovating in perfect harmony with its tradition.
A virtuosity greatly appreciated by collectors, since nearly a third of the timepieces handcrafted annually by BOVET are unique.
A t the dawn of the 19th century, when Edouard Bovet manufactured his first watches, he prioritized their decorations. Cases and movements were adorned with gems, pearls, miniature paintings in Grand Feu enamel, and engravings
T he House of BOVET quickly became a reference in terms of the decorative arts. Indeed the Emperor of China was one of the earliest collectors, and today many BOVET timepieces remain part of the priceless heritage of the Forbidden City. Read more...The business activities of the House of BOVET had their beginnings in China with Edouard Bovet. At that time, they had the clear-sightedness to craft timepieces specifically for the Middle Empire, the fame of the "Bovets of China", as they were then called, spread rapidly to other continents. The popularity enjoyed by Edouard Bovet and the legitimate place, which his creations now occupy in museums around the world.
New Life & the Birth of Horlogerie
I n addition to precious stone setting and enamel work, engraving is omnipresent throughout BOVET's history.
In the engraving of his movements, Edouard Bovet introduced a hitherto unknown level of detail. Under his impulse, the decoration of movements became much more subtle and, in a bold new step, every possible surface was engraved to compose veritable three-dimensional masterpieces. The results, both convincing and original, led Edouard Bovet to reveal his engraved movements to the naked eye by incorporating the first transparent case-backs in his designs.
A ll manufacture movements powering BOVET timepieces are hand-finished and hand-decorated. Heirs to the expertise of their predecessors and loyal to the history of the House, the artisans of BOVET are able to decorate every detail of each timepiece.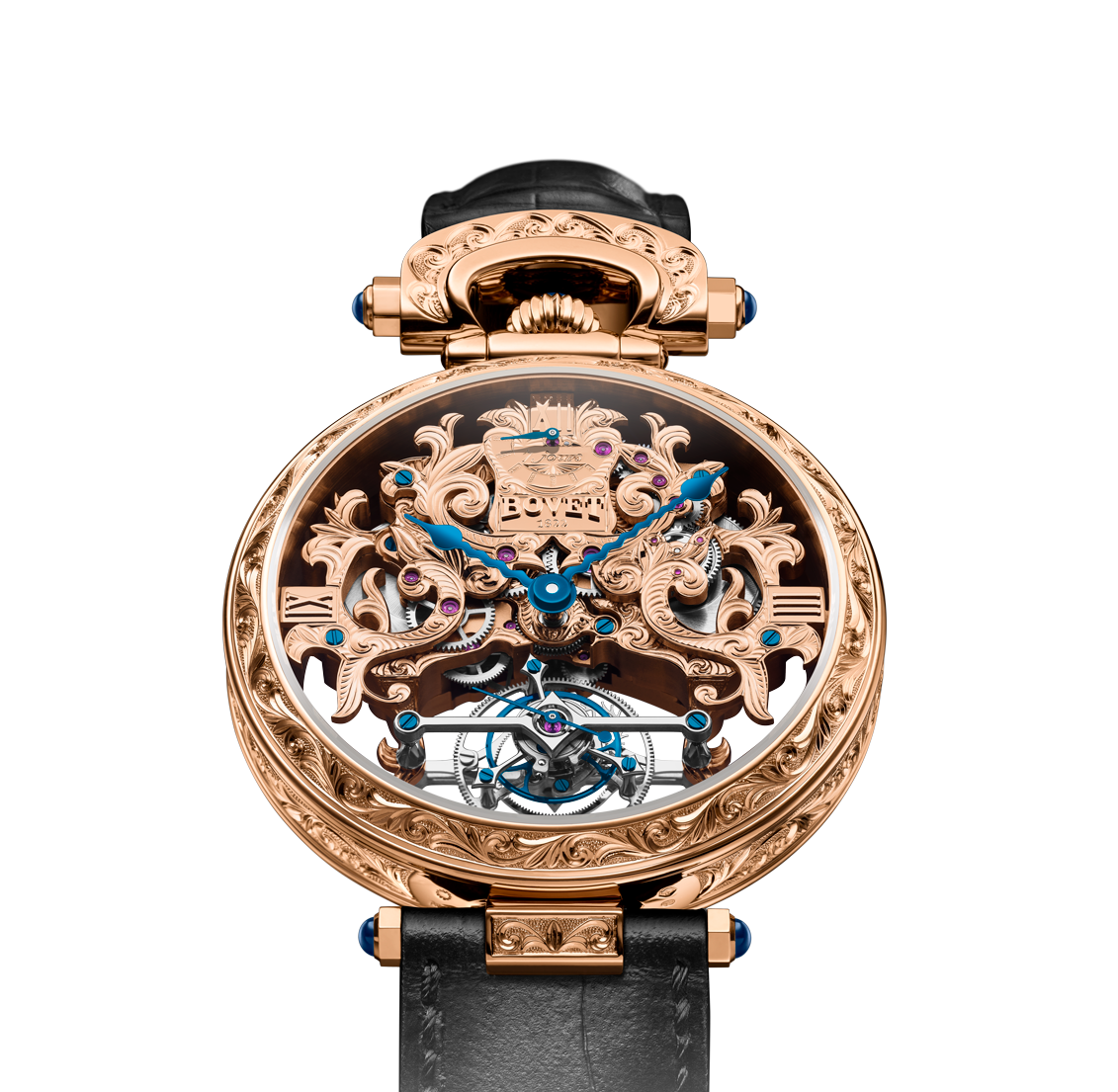 T his style of engraving is the decorative pattern featured most often on BOVET timepieces of the 19th century. Today, it remains the most sought-after by collectors, whether for decorating a dial, a case, or the bridges of a movement.