The Monsieur Bovet
Teal Blue Guilloché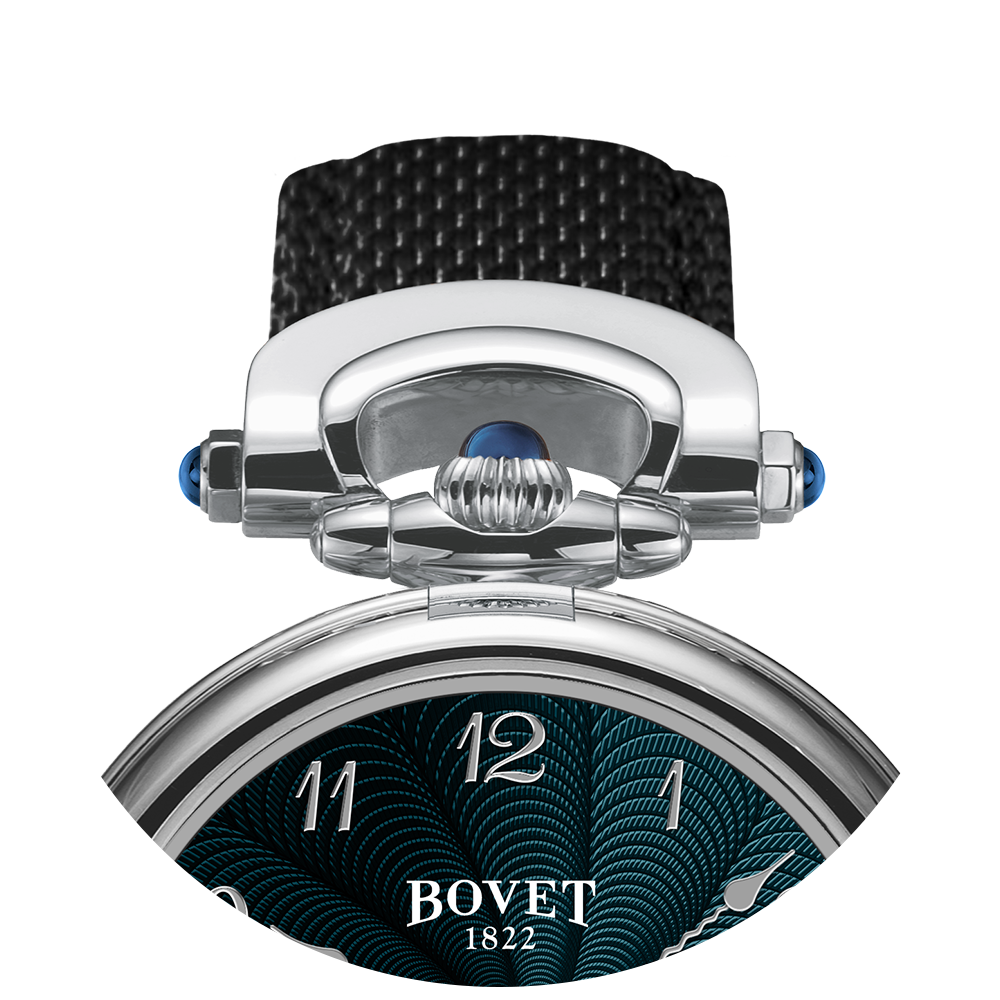 Patented Amadeo convertible system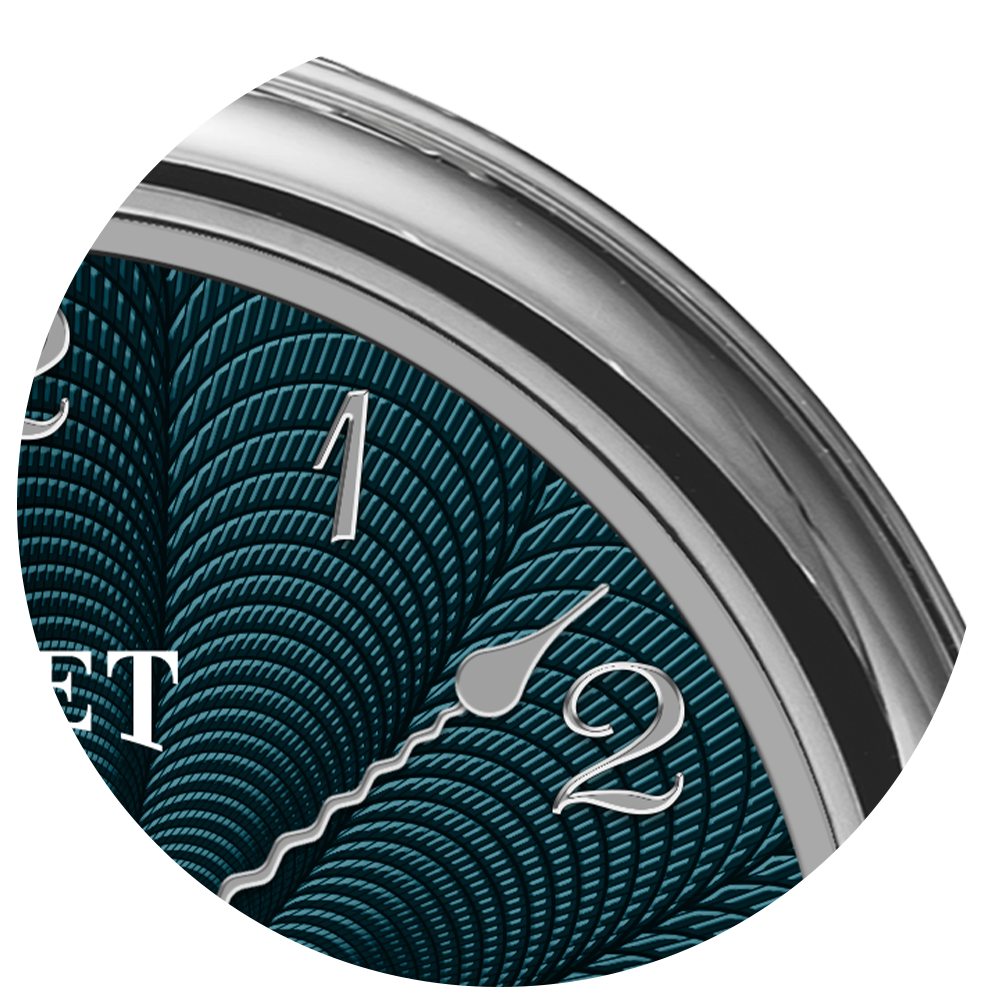 Signature guilloché design in striking teal blue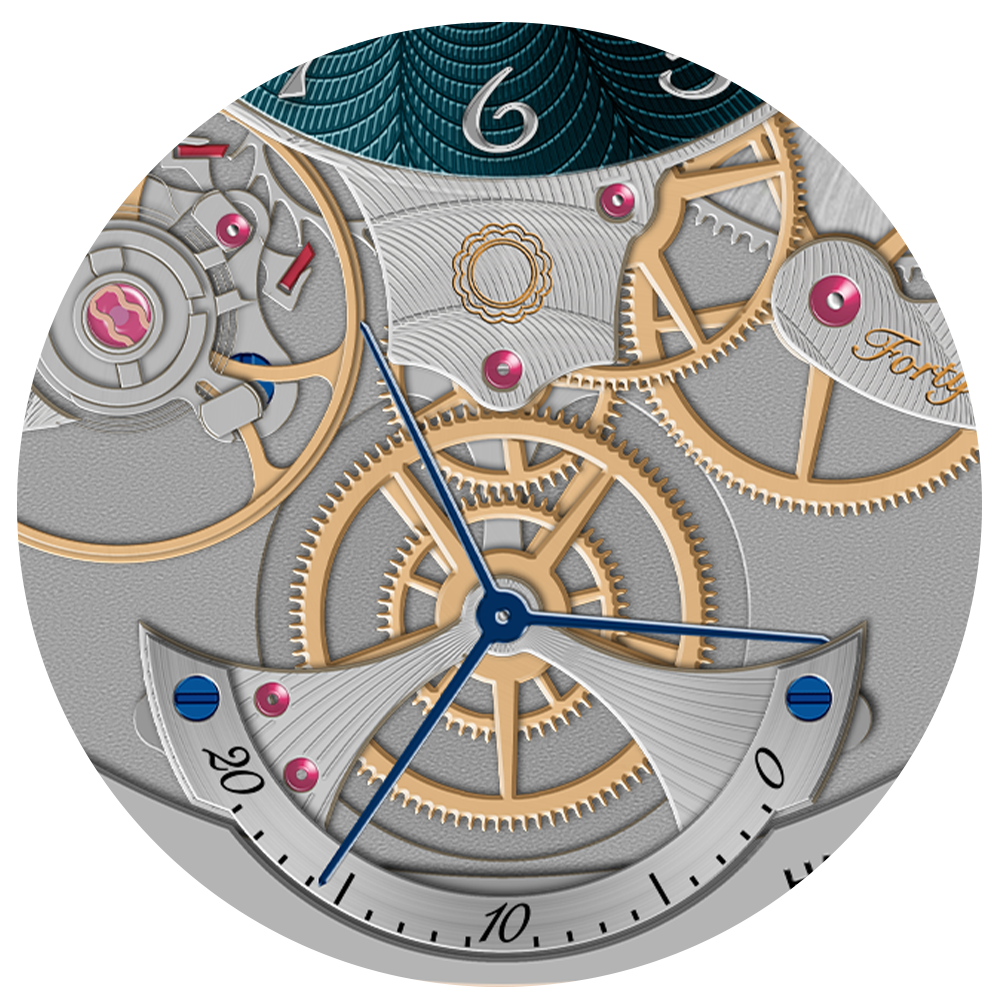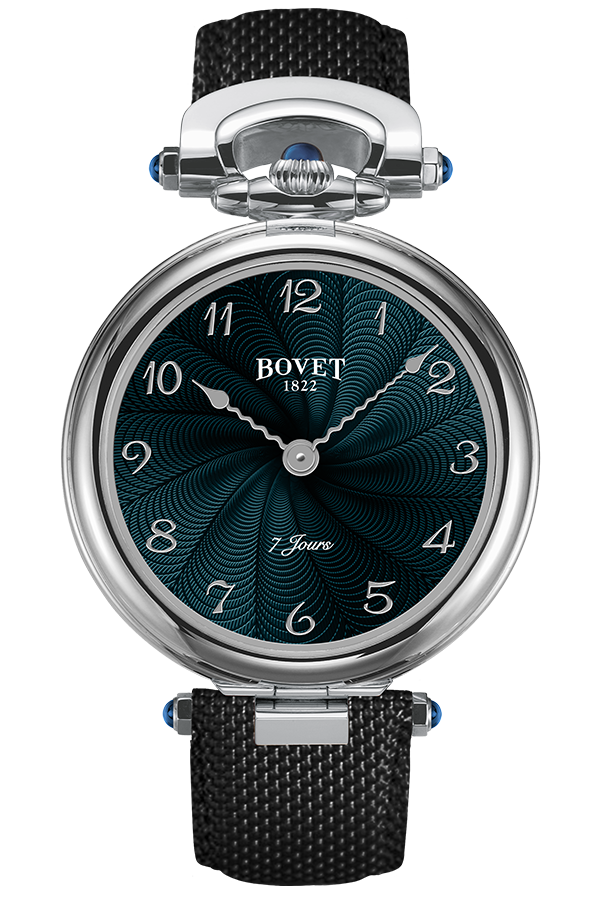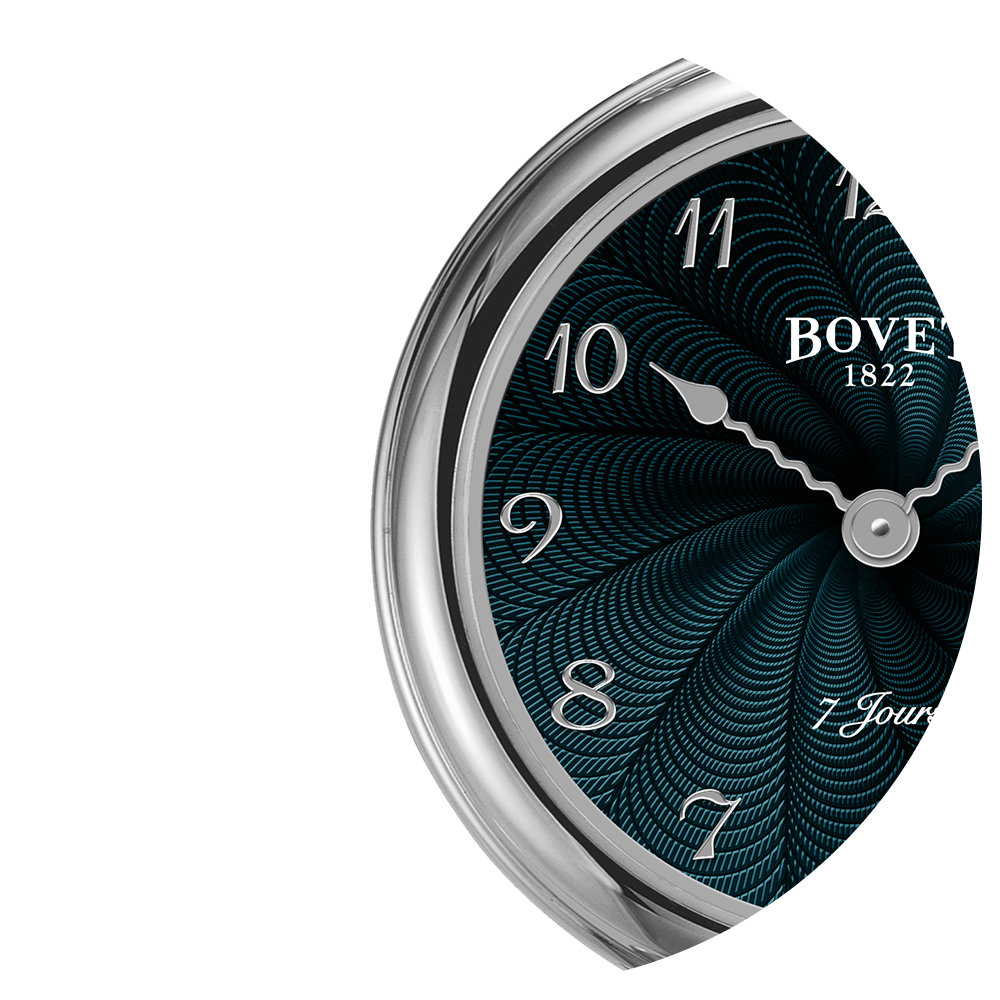 Elegant and light weight 43mm case
in polished titanium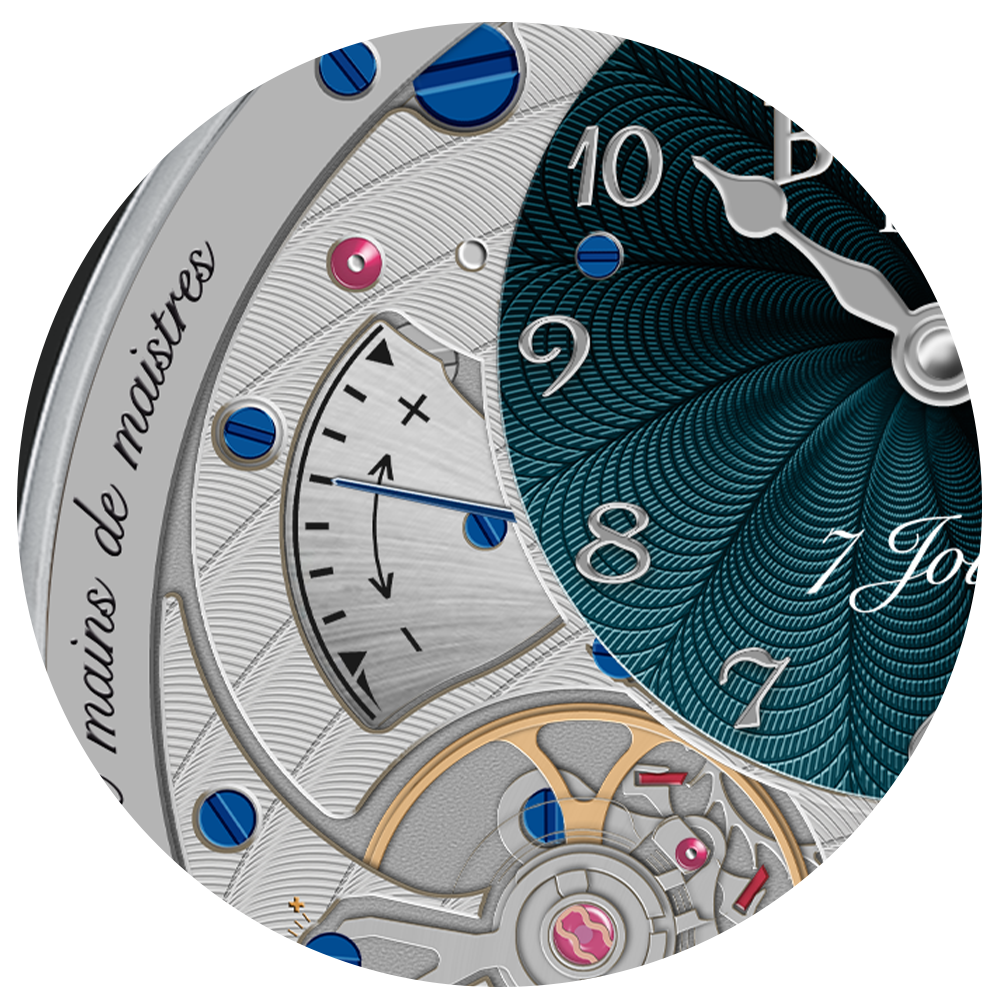 Seven-day power reserve
with a single barrel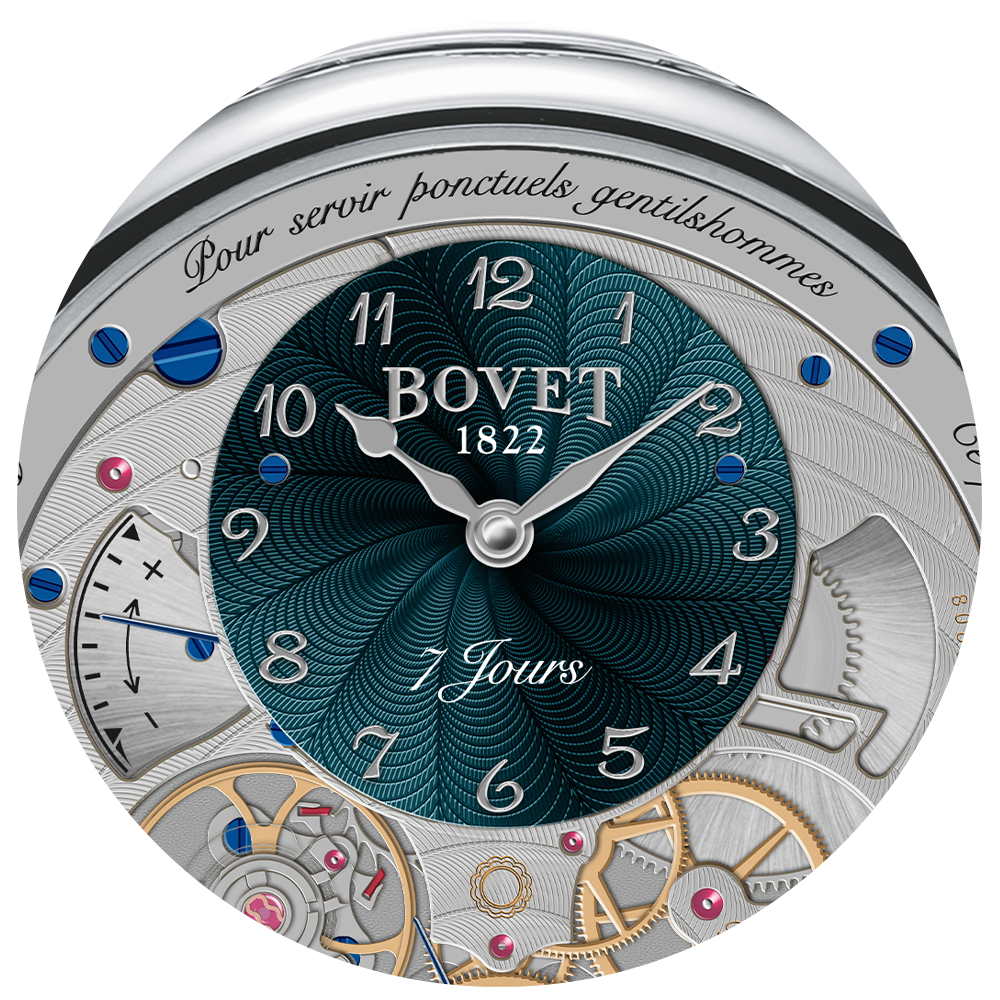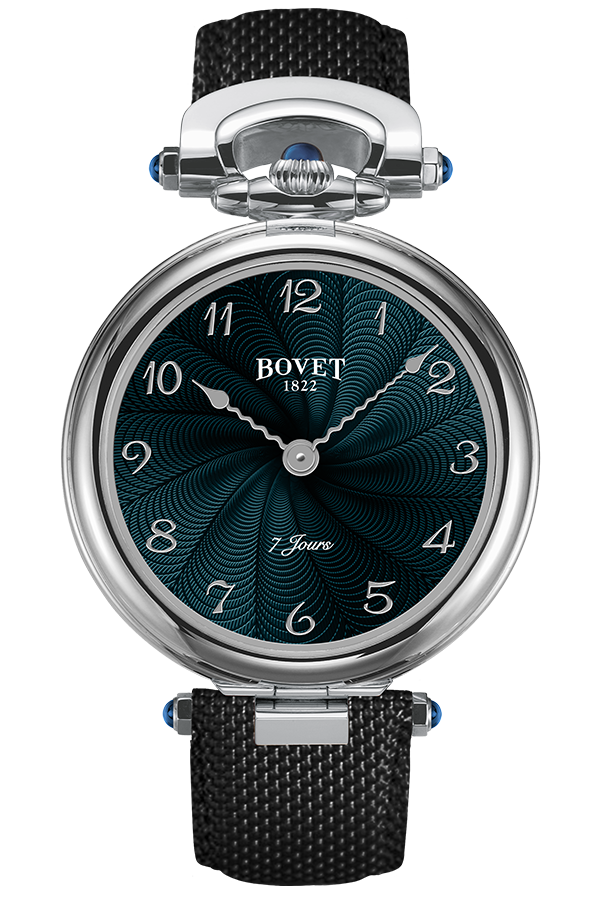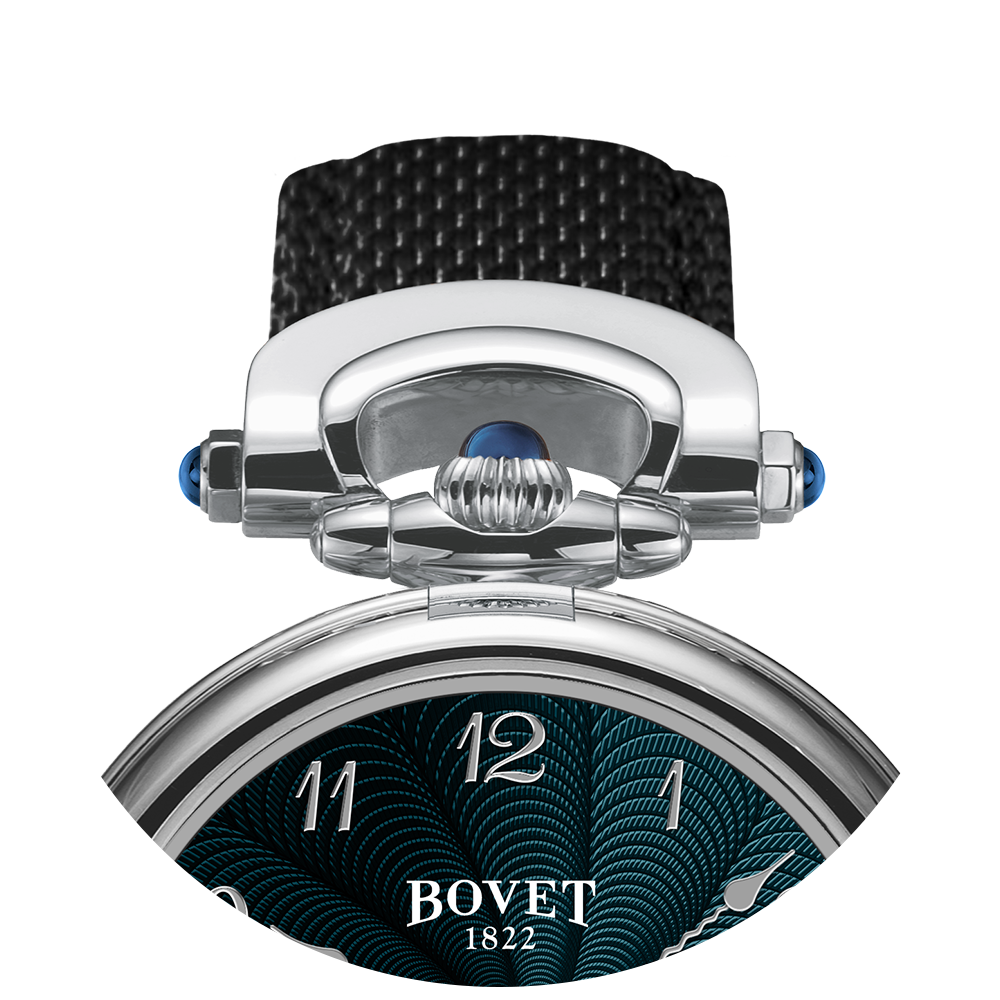 Patented Amadeo convertible system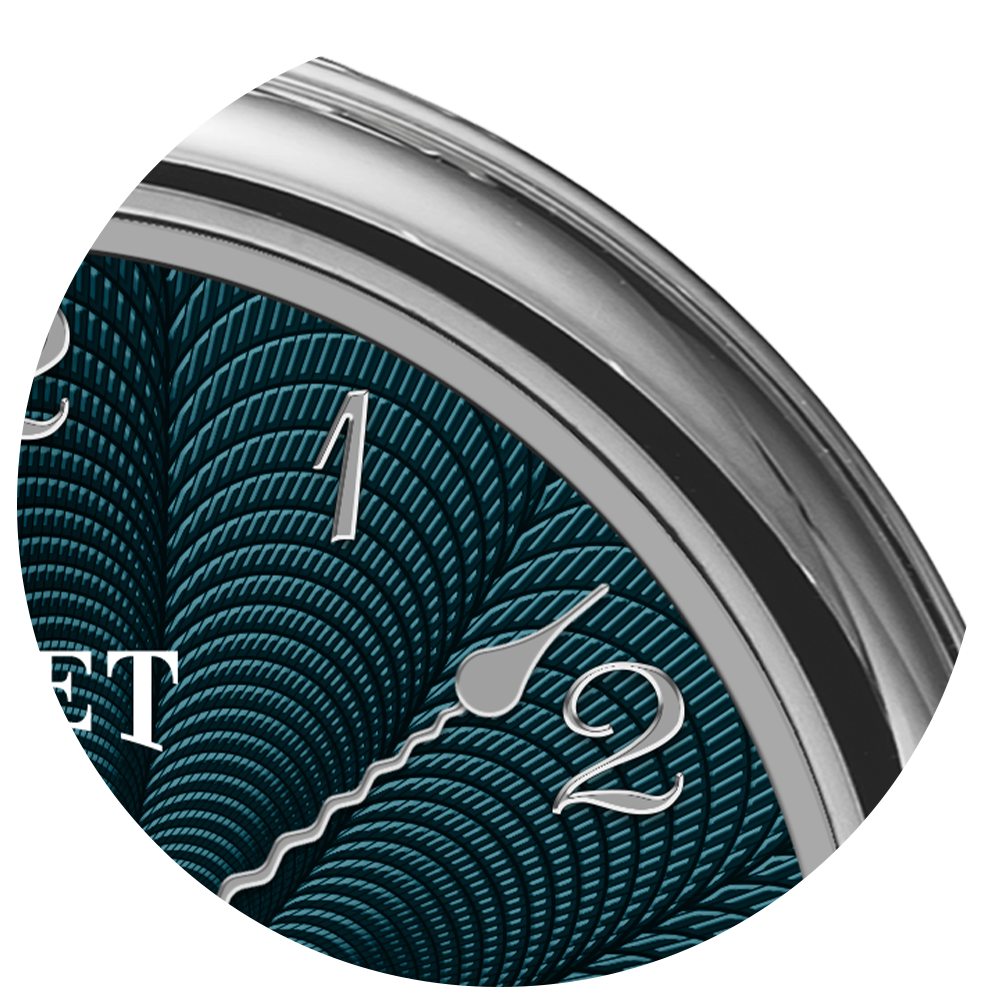 Signature guilloché design in striking teal blue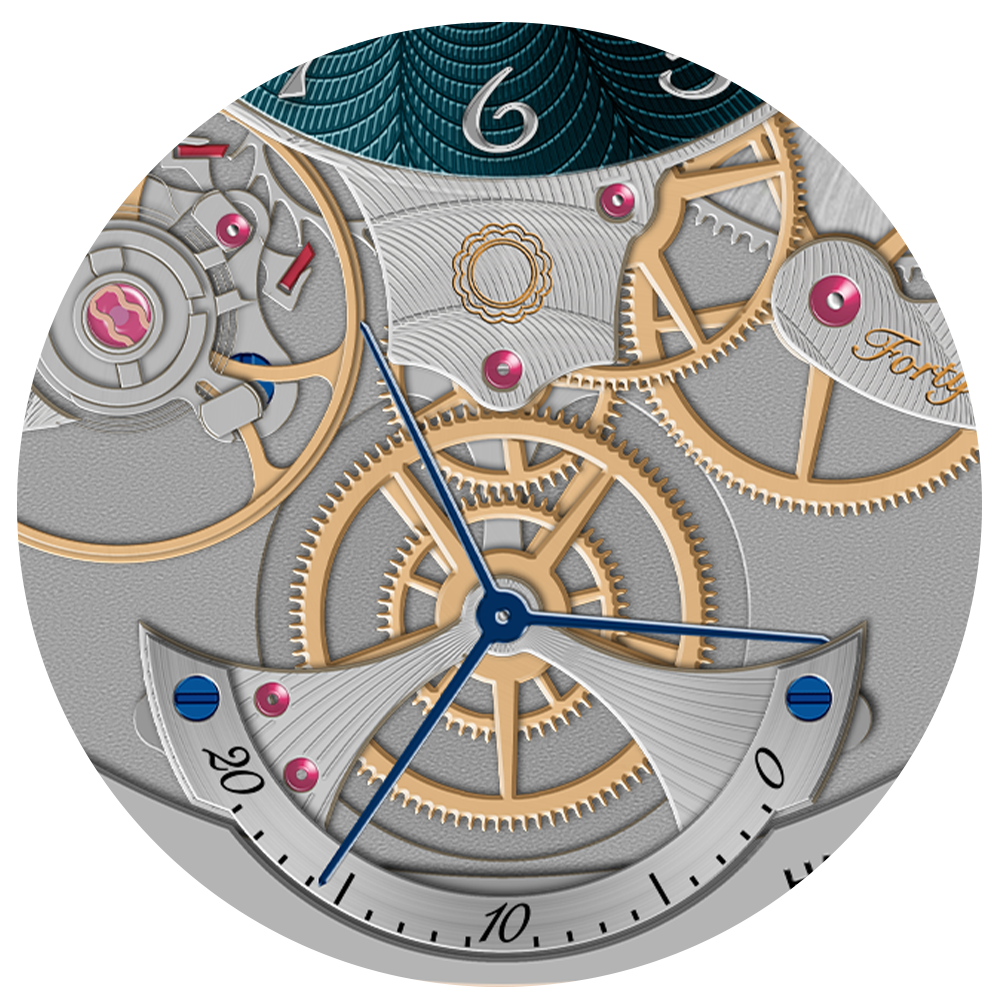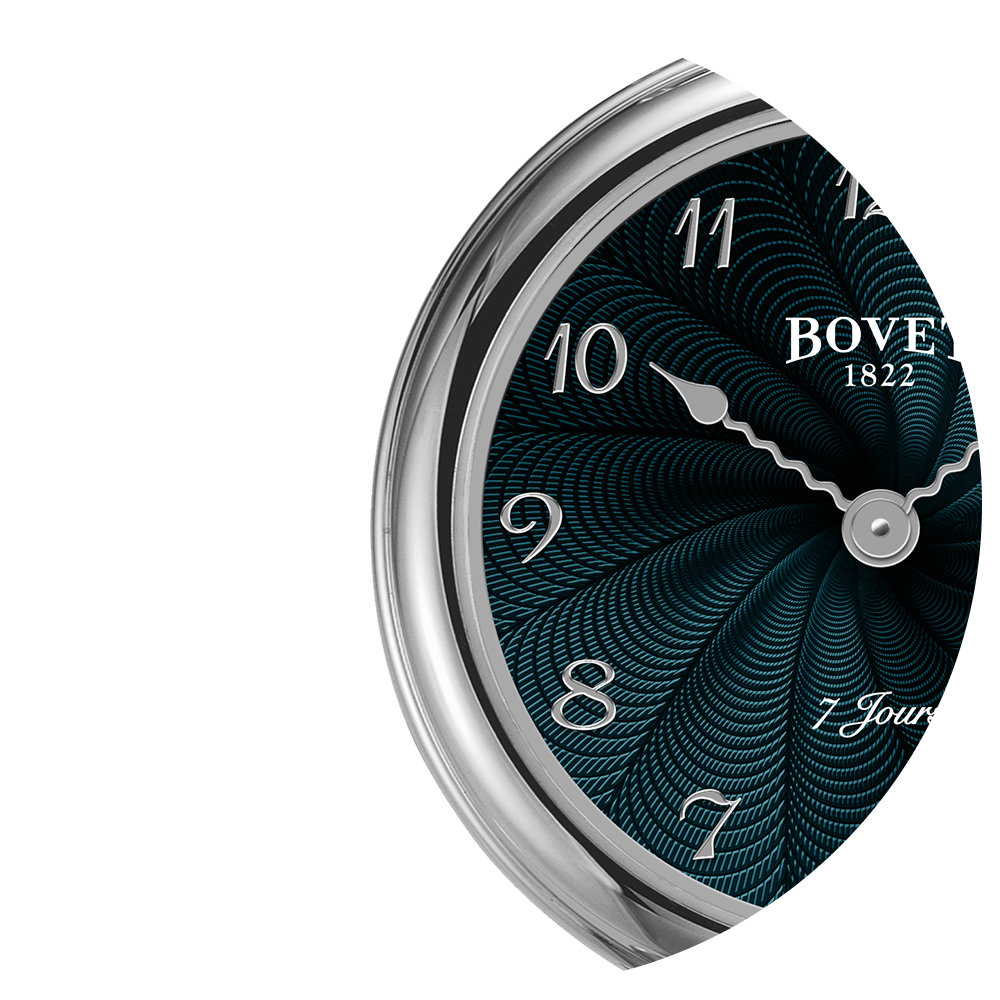 Elegant and light weight 43mm case in polished titanium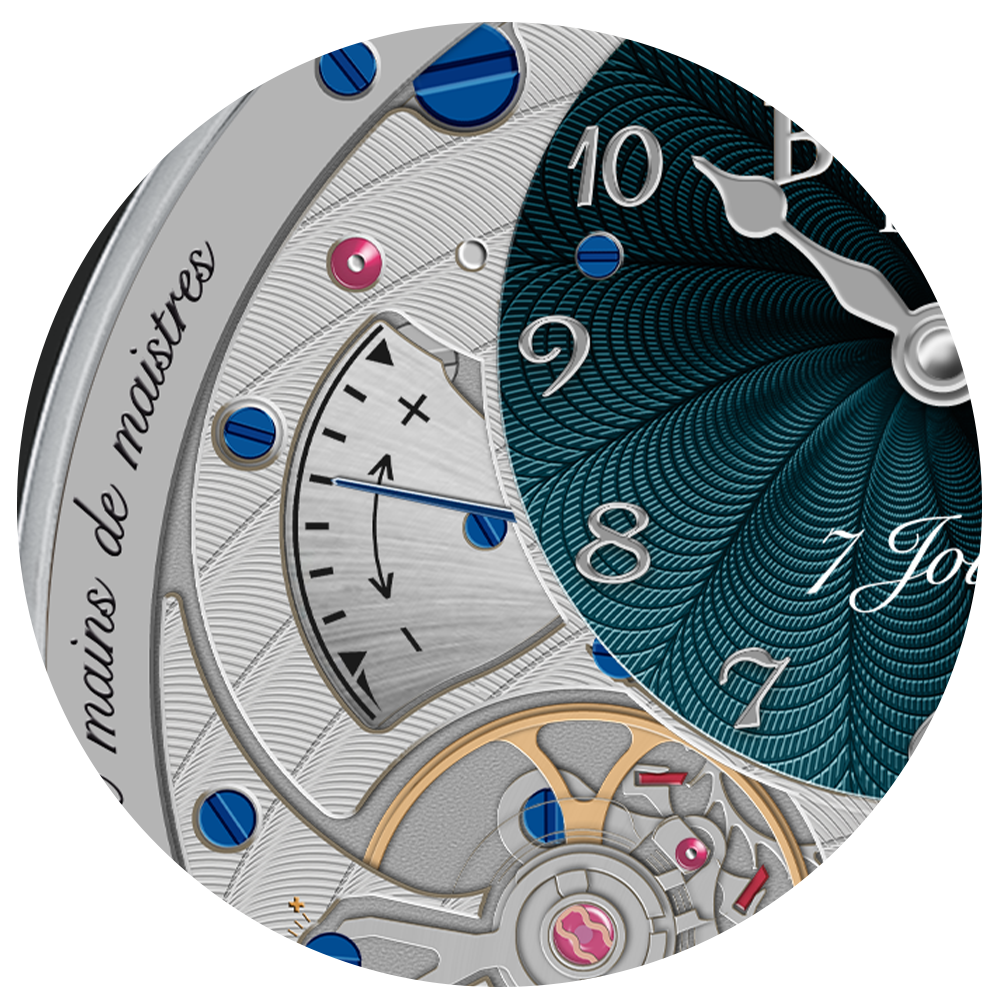 Seven-day power reserve
with a single barrel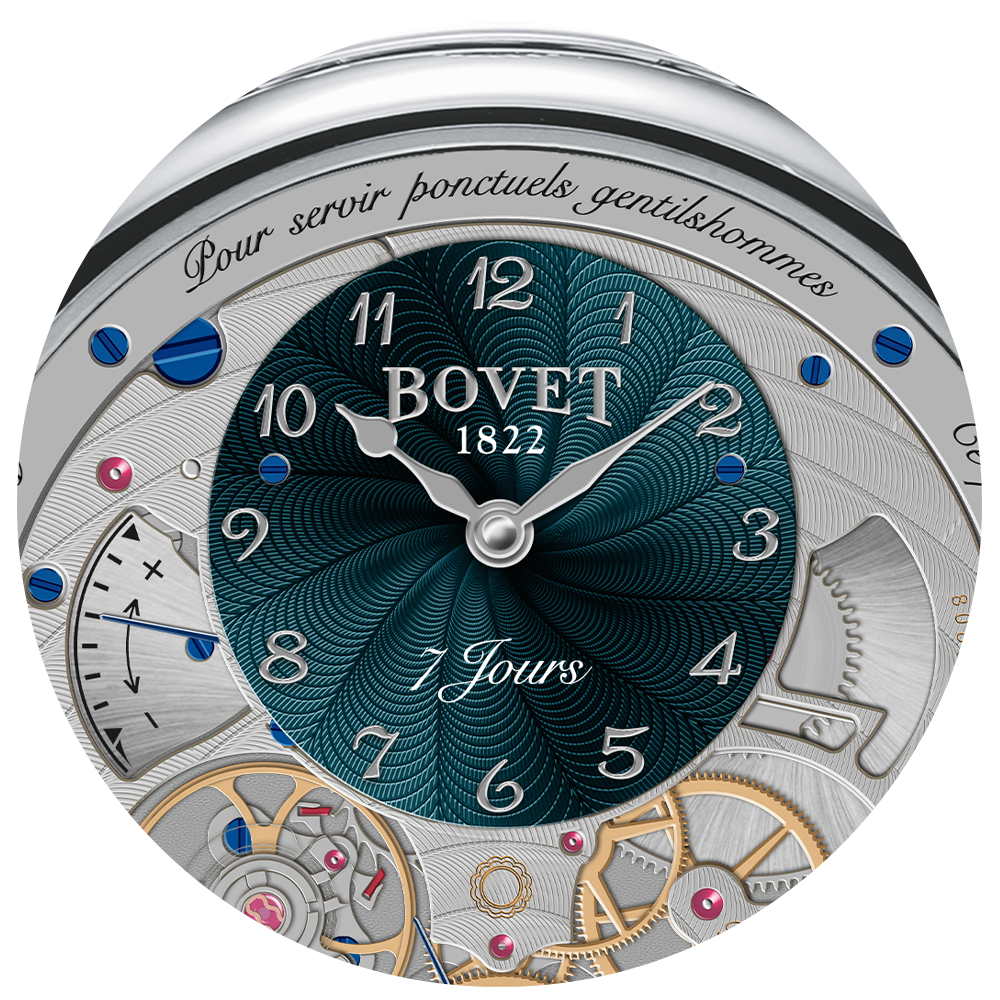 Recreating the historical BOVET timepiece on the wrist, the Monsieur Bovet comes in the patented Amadeo convertible case. Designed as a timepiece the Bovet brothers — Edouard, Alphonse, Gustave, and Charles – would be proud to wear if they were in Switzerland today, hence the name "Monsieur Bovet." This timepiece is an elegant reimagining of the finely-finished pocket timepieces for which BOVET became justifiably famous.
On one side is a full dial, while the reverse dial is off-centered, showcasing the manufacture movement and the in-house hairspring and regulating organ.
Four timepieces in one, the Monsieur Bovet can be worn on either side, used as a table clock or a pocket watch, all without any tools. The Amadeo system was first introduced in 2010 after seven years of engineering research and development. Though simple to use, the Amadeo system is very advanced, requiring 35 – 80 components for the convertible system and its integration into the case, depending on the collection.
The Monsieur Bovet uses patented reverse-fitted hands and is one of the most versatile timepieces in the BOVET 1822 collection.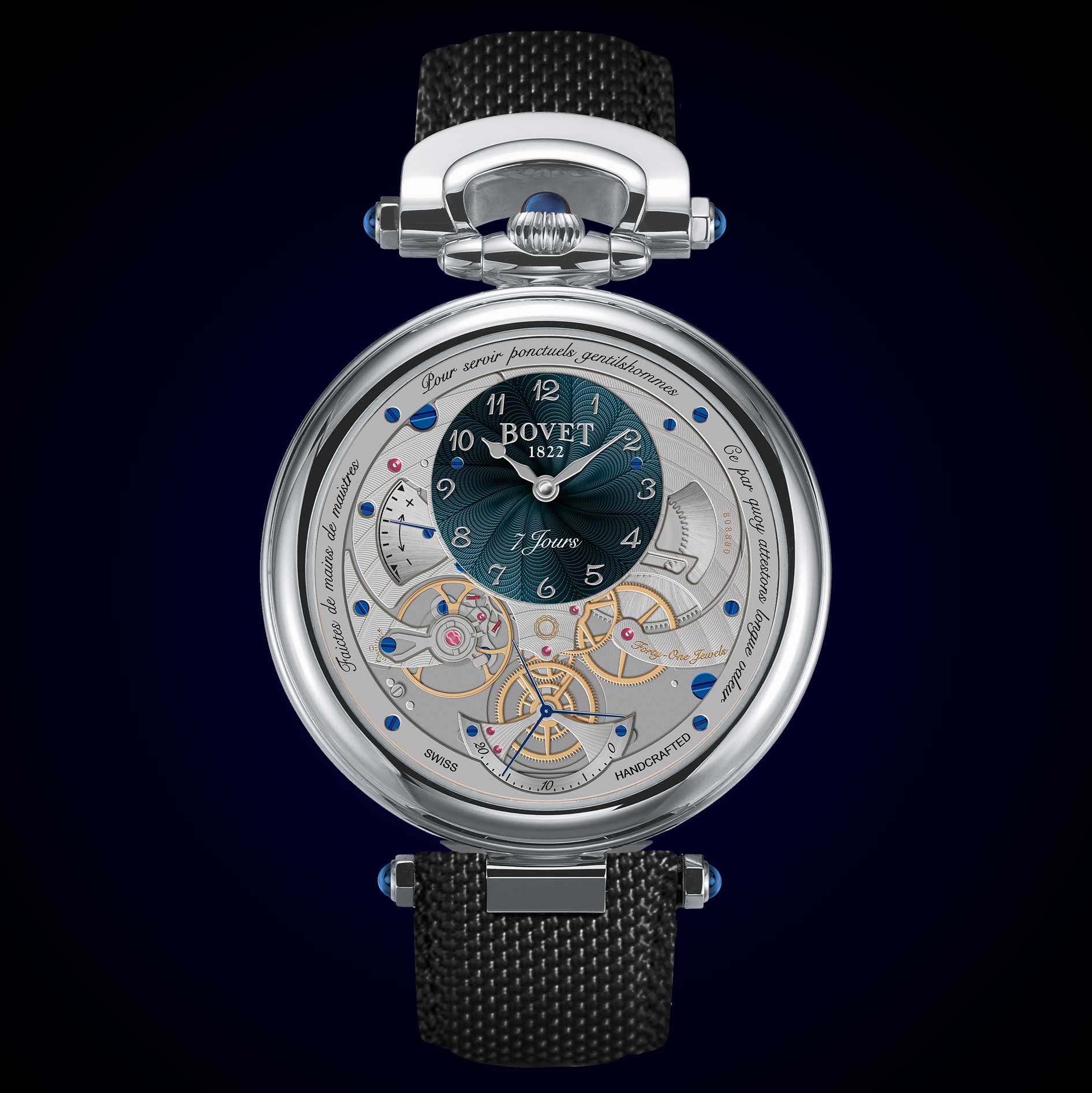 Hours, Minutes, reversed hand-fitting (hours, minutes),power reserve indicator
REFERENCE
CASE TYPE
DIAL
FINISHING 
CASE MATERIAL
BRACELET
BUCKLE
DIAMETER
THICKNESS
FREQUENCY
POWER RESERVE
WATER RESISTANCE
AI43043
Amadeo Convertible System
Teal Blue
Guilloché
Titanium
Rubber
Titanium Ardillon
43.00mm
12.35mm
21'600 v/h
7 Days
30m
Hours, Minutes, reversed hand-fitting (hours, minutes),power reserve indicator
Amadeo Convertible System
CASE MATERIAL
BRACELET
BUCKLE
DIAMETER
THICKNESS
FREQUENCY
POWER RESERVE
WATER RESISTANCE
Titanium
Rubber
Titanium Ardillon
43.00mm
12.35mm
21'600 v/h
7 Days
30m