The Miss Audrey
Turquoise Guilloché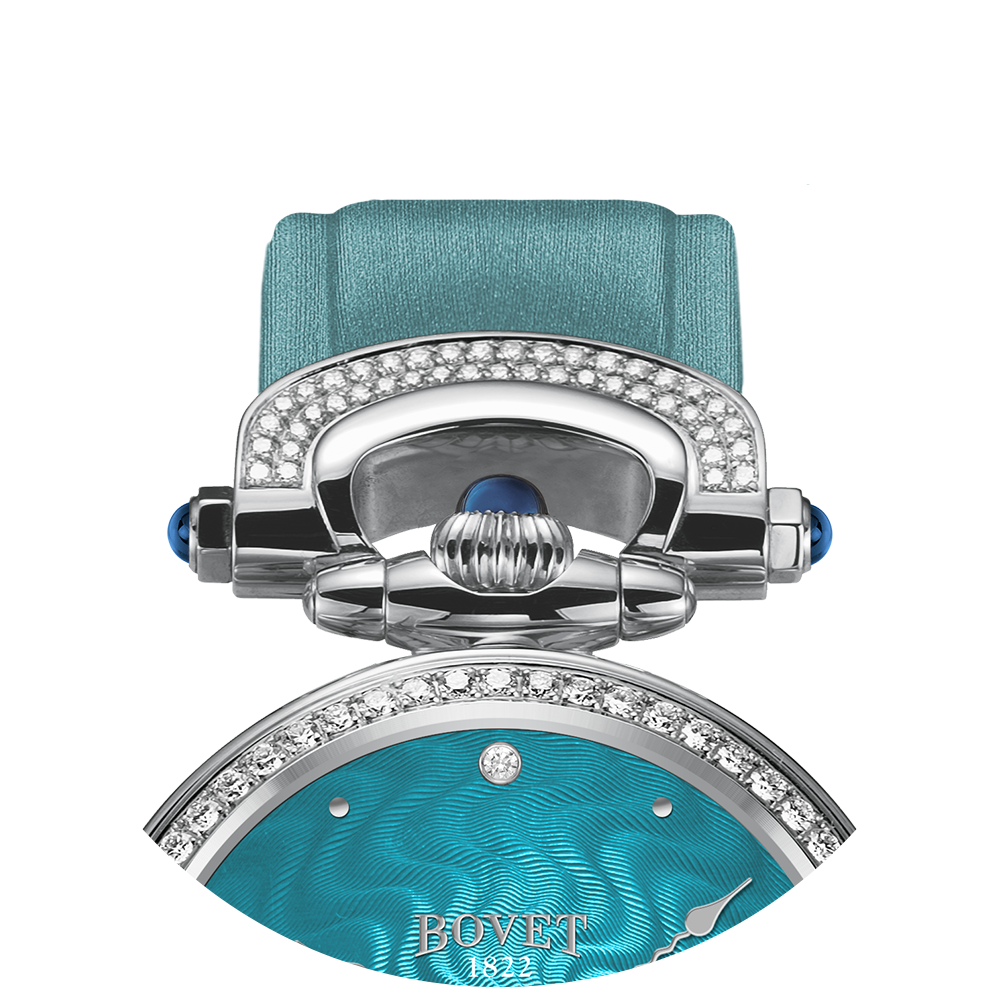 Signature Fleurier case with the bow at 12 o'clock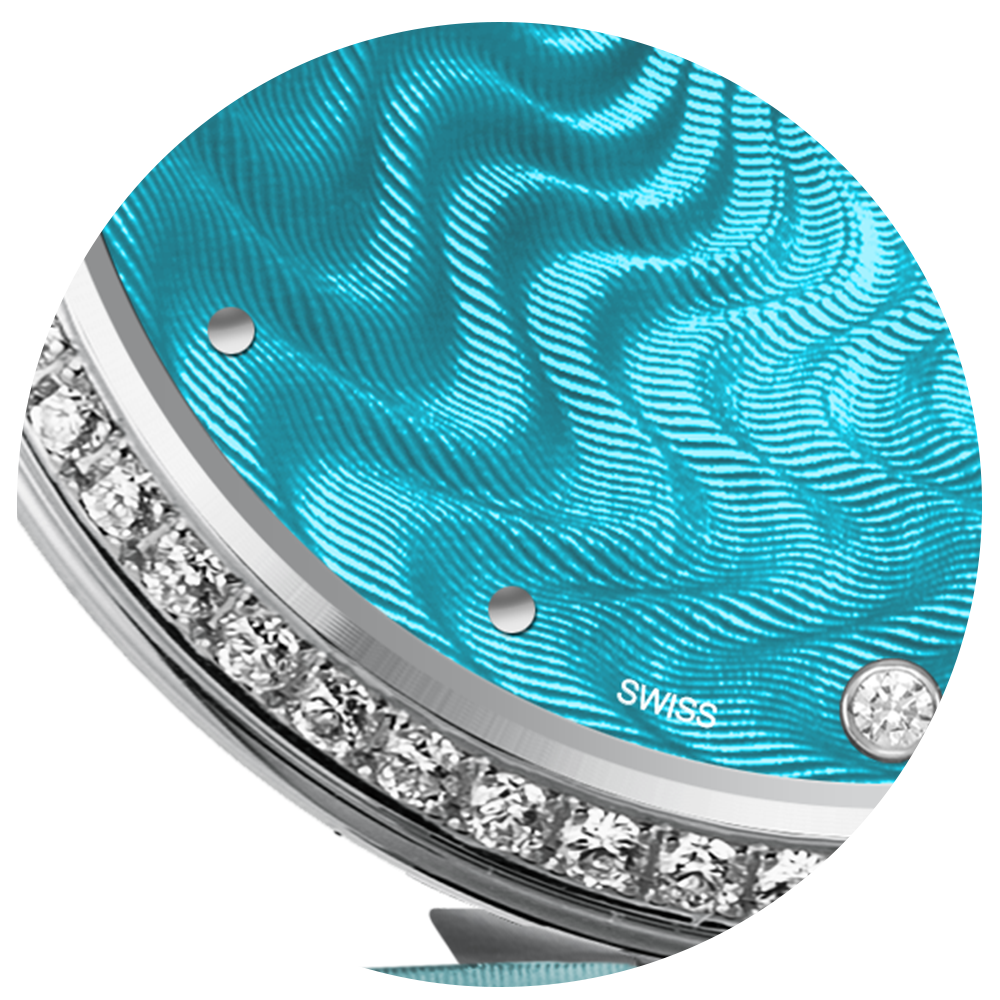 Signature guilloché design in striking turquoise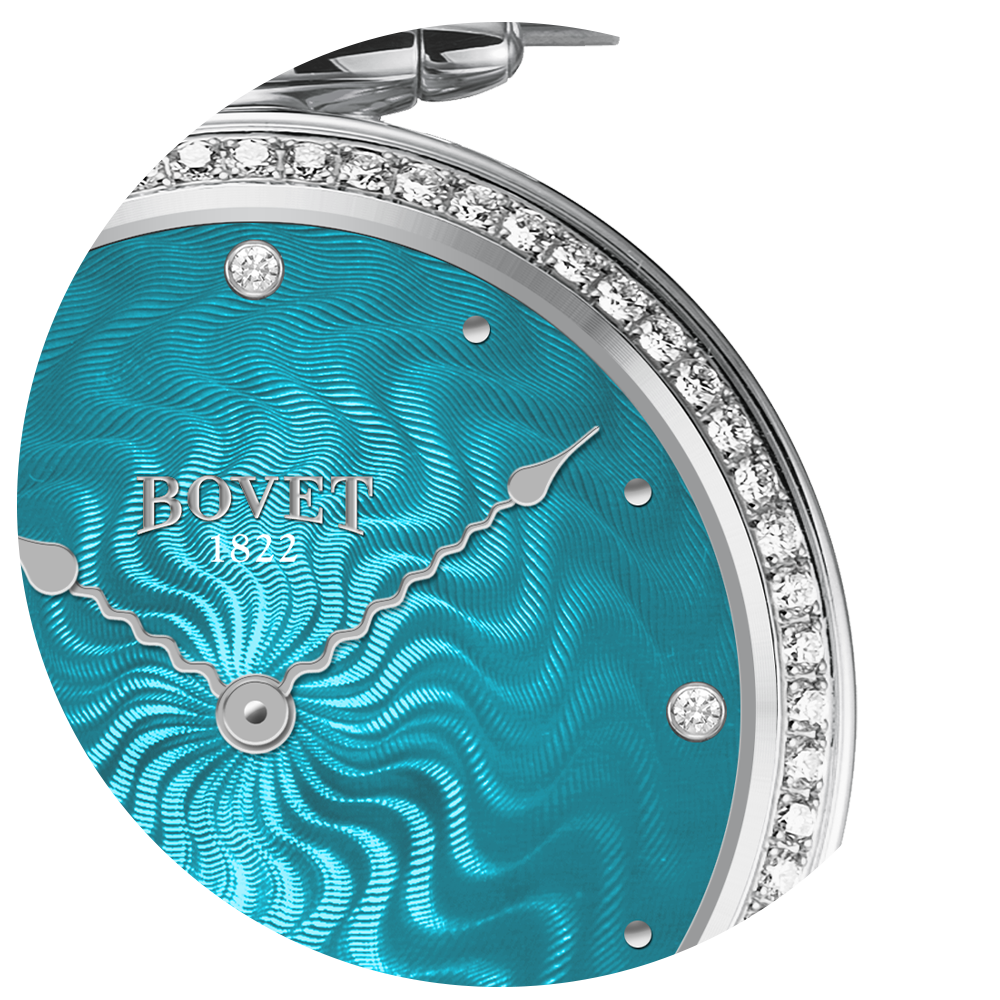 42 hour power reserve
with a single barrel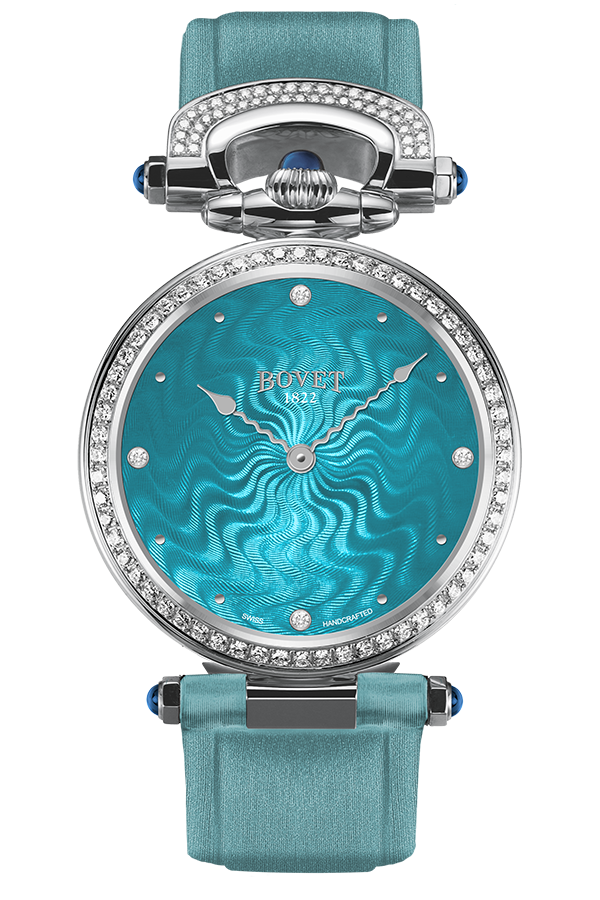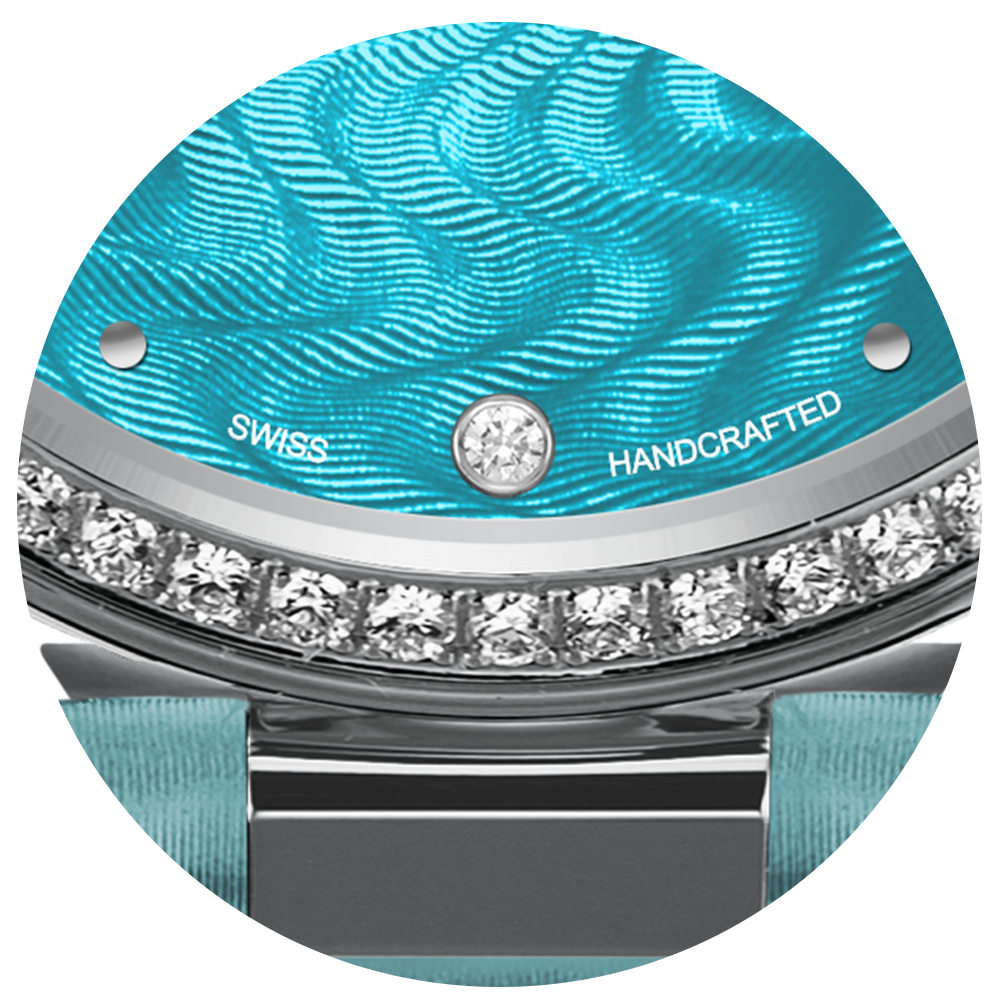 Set with 103 round-cut diamonds for 0.99ct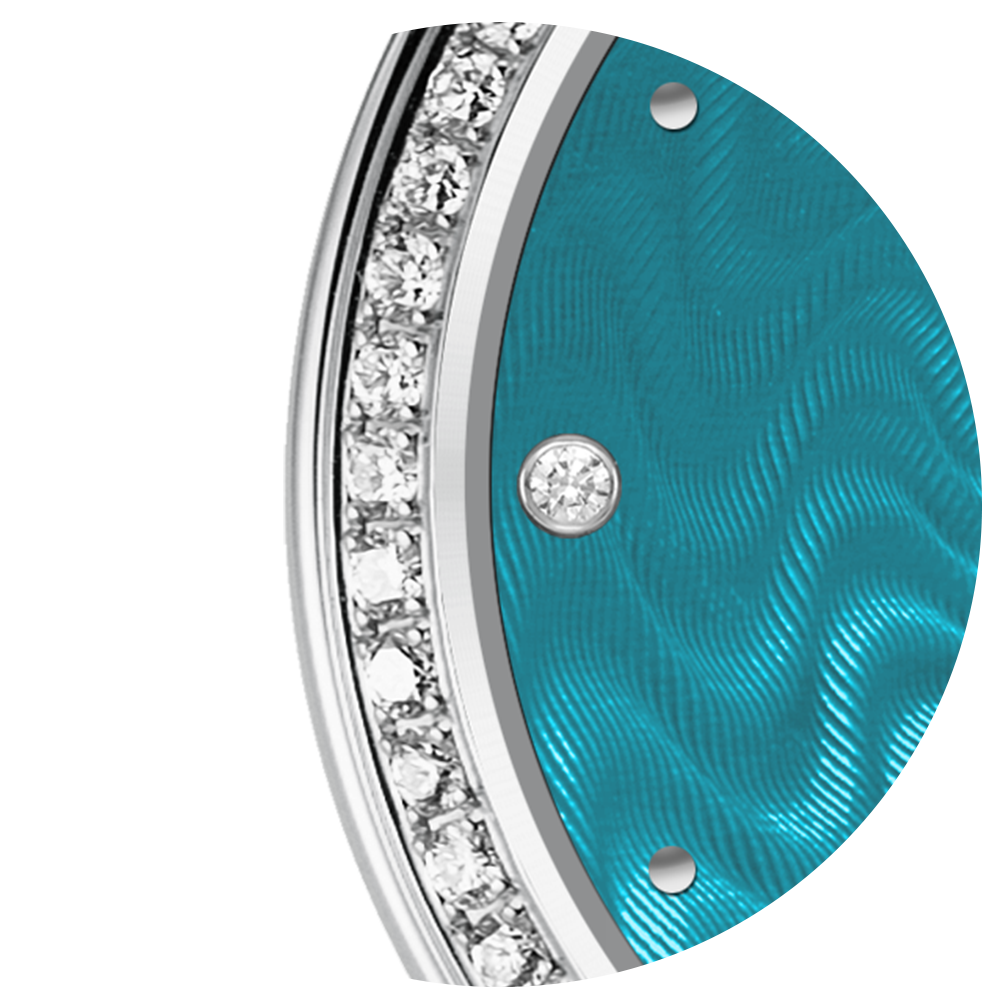 Elegant, light, and durable 36mm case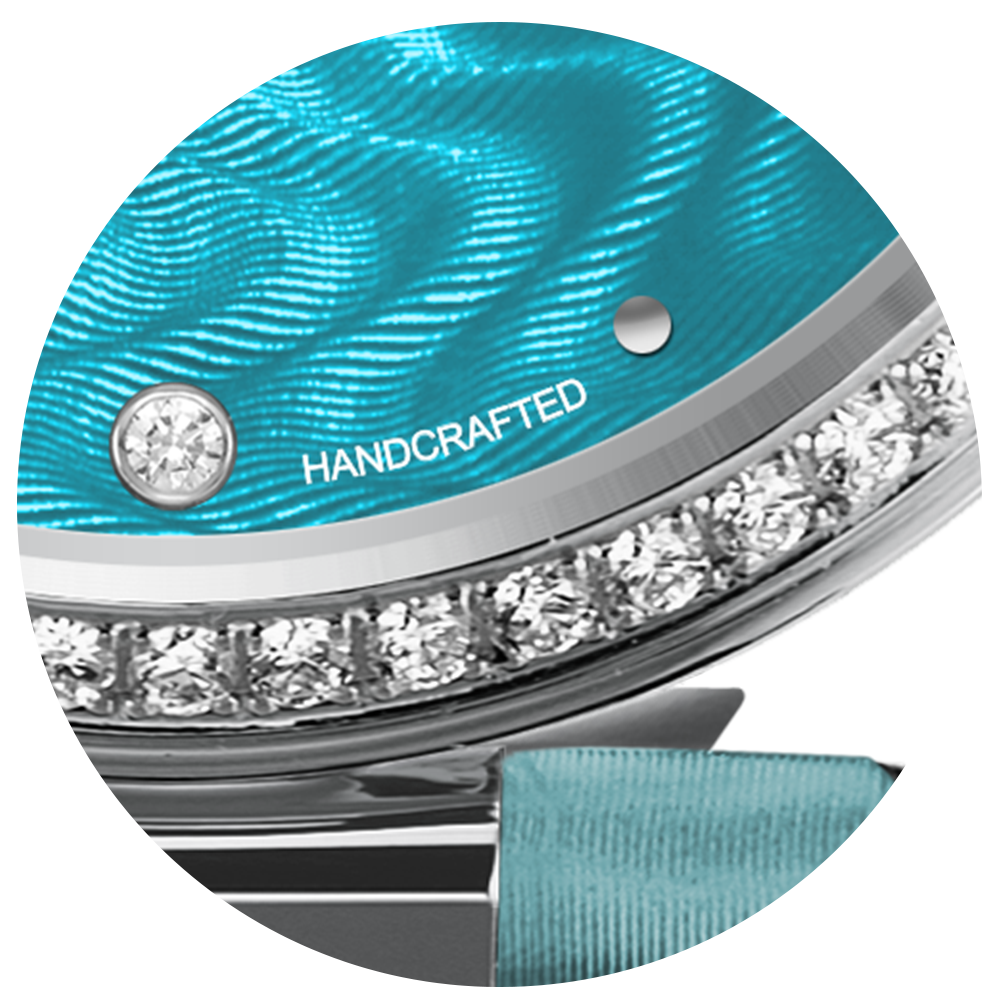 Meticulously handcrafted and finished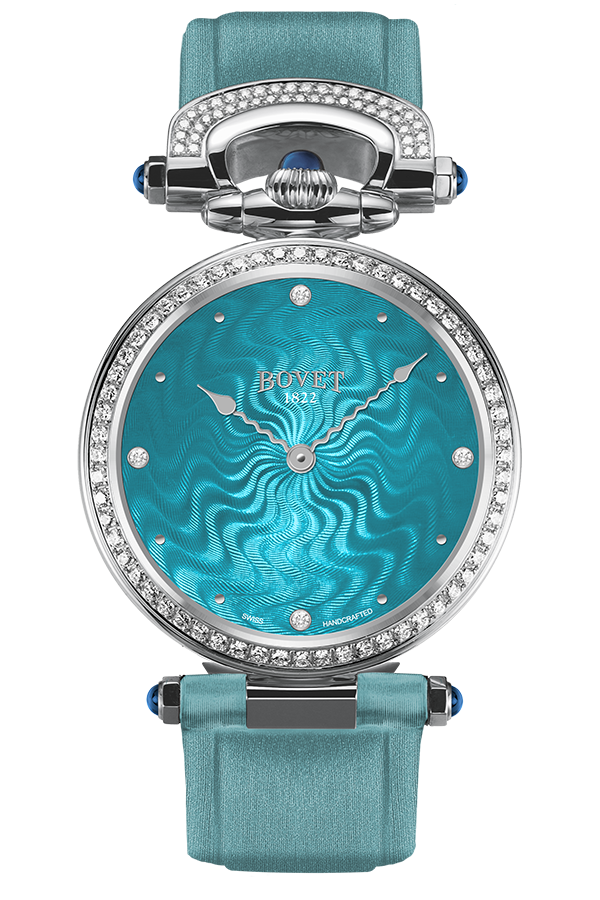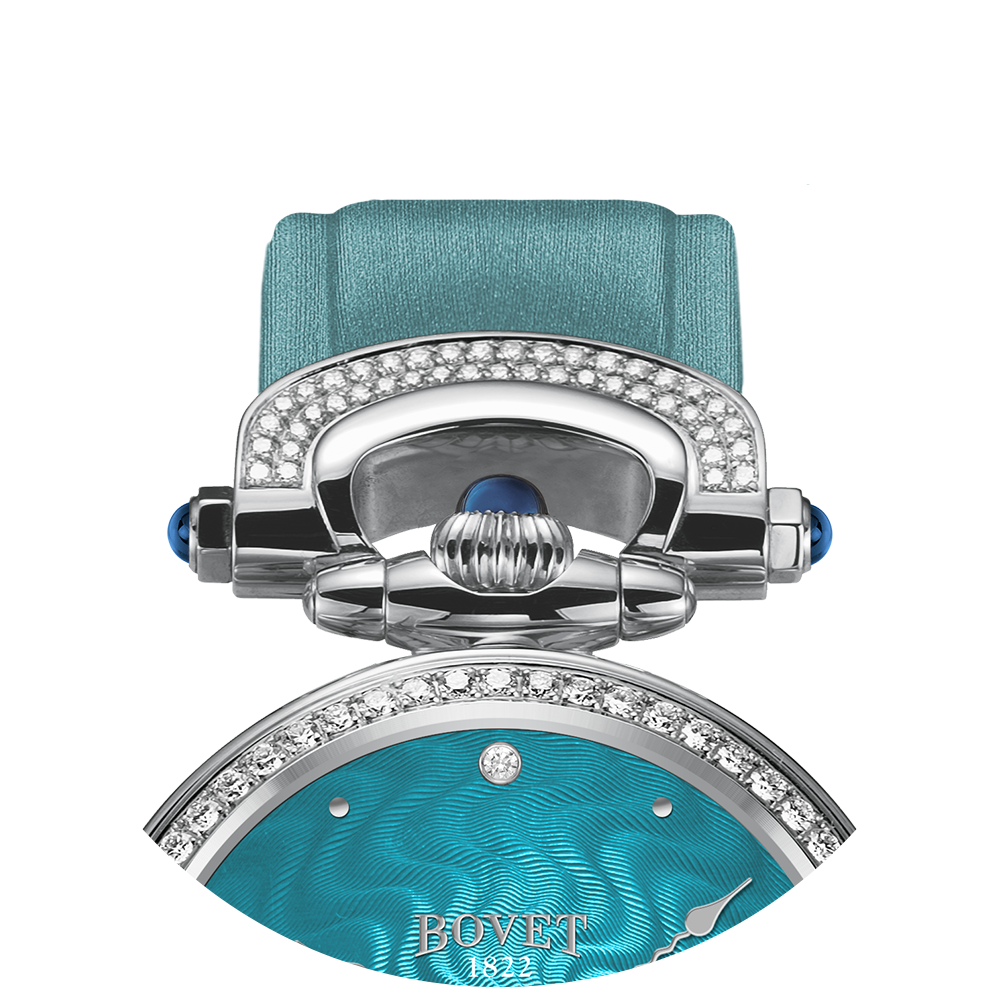 Signature BOVET Fleurier case with the bow at 12 o'clock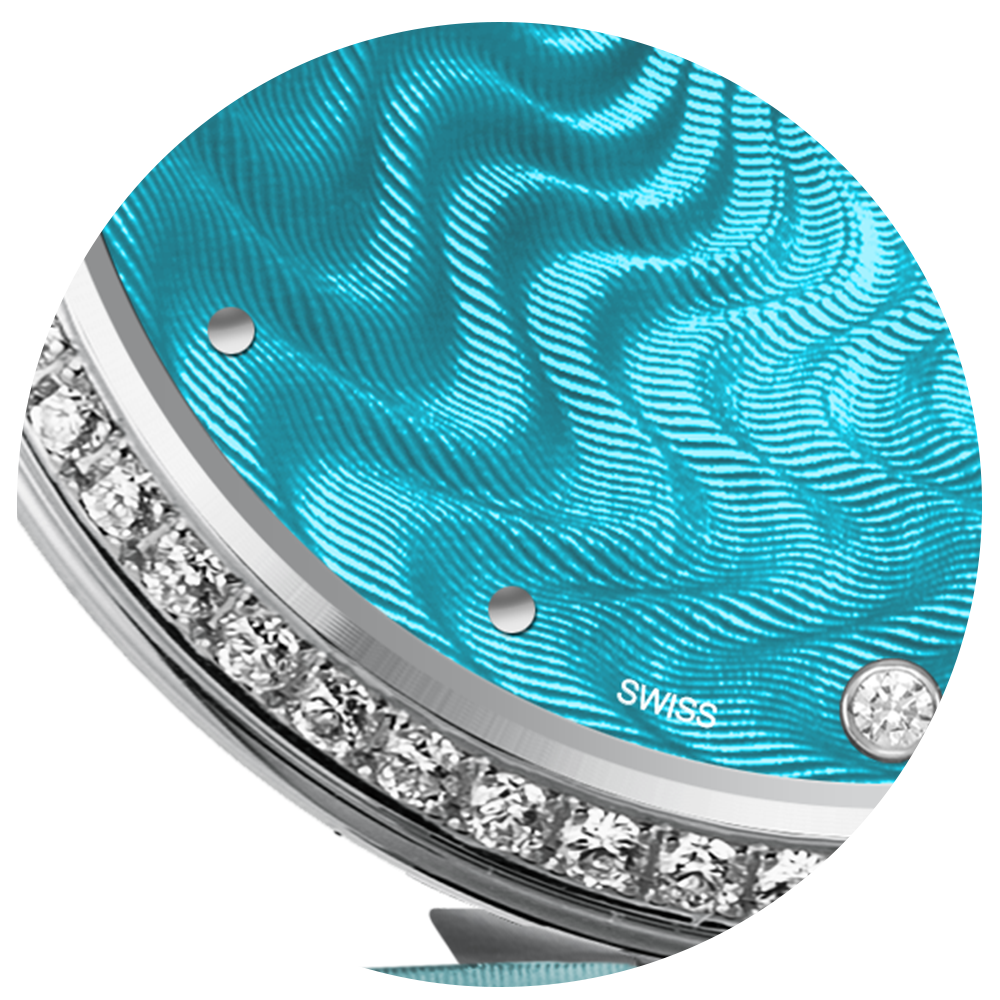 Signature turquoise guilloché design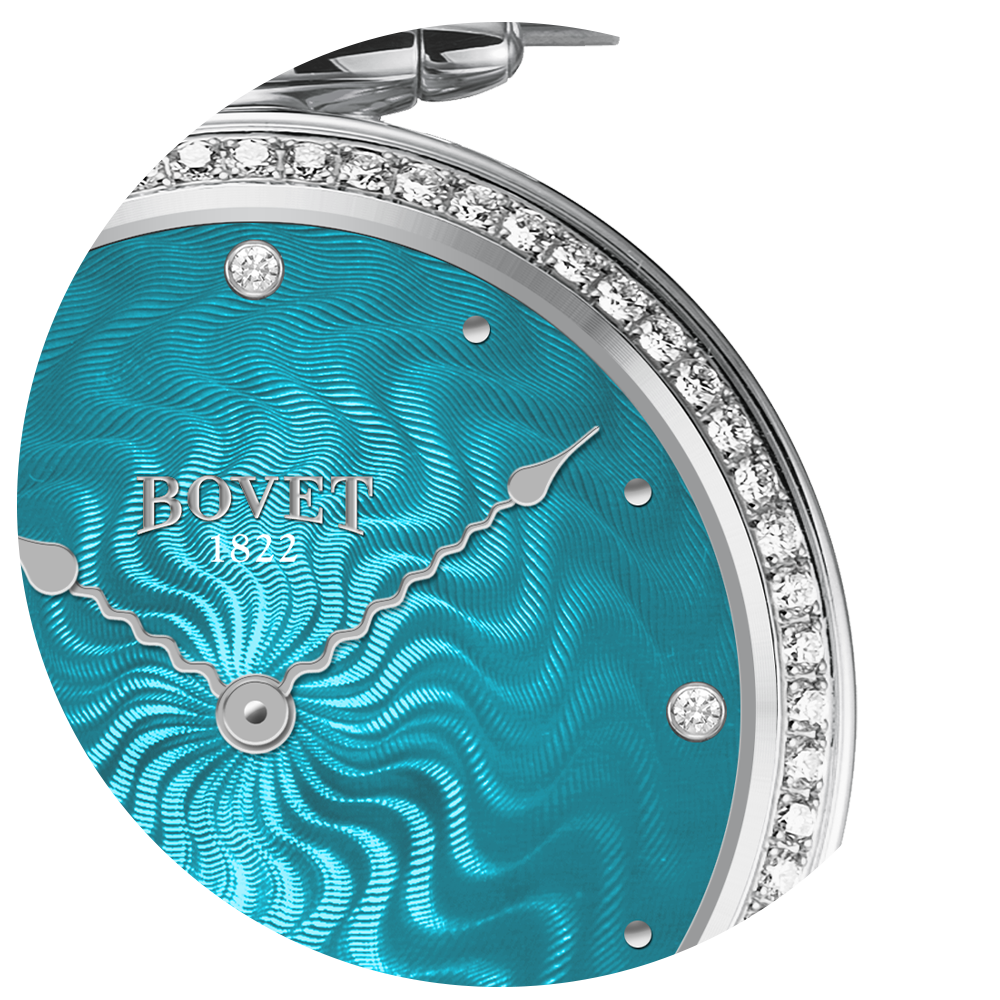 42 hour power reserve with a single barrel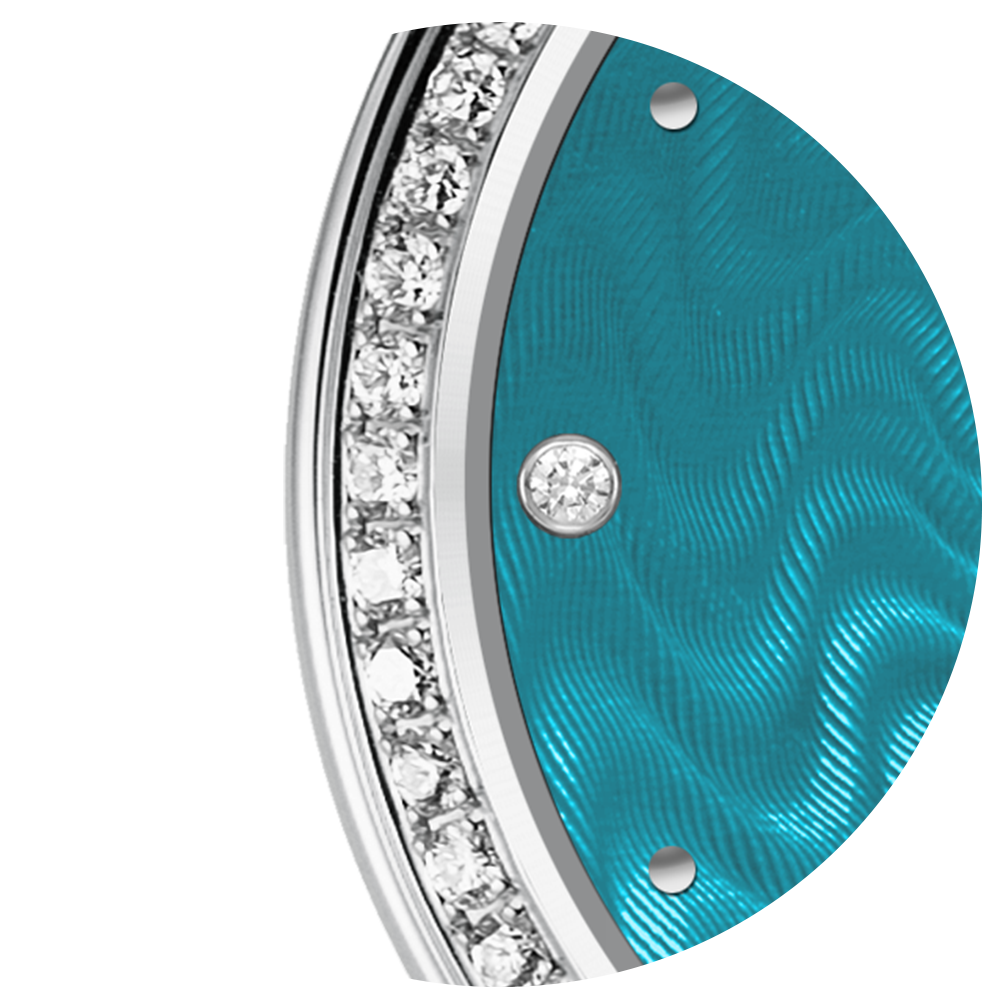 Elegant, light, and durable 42mm case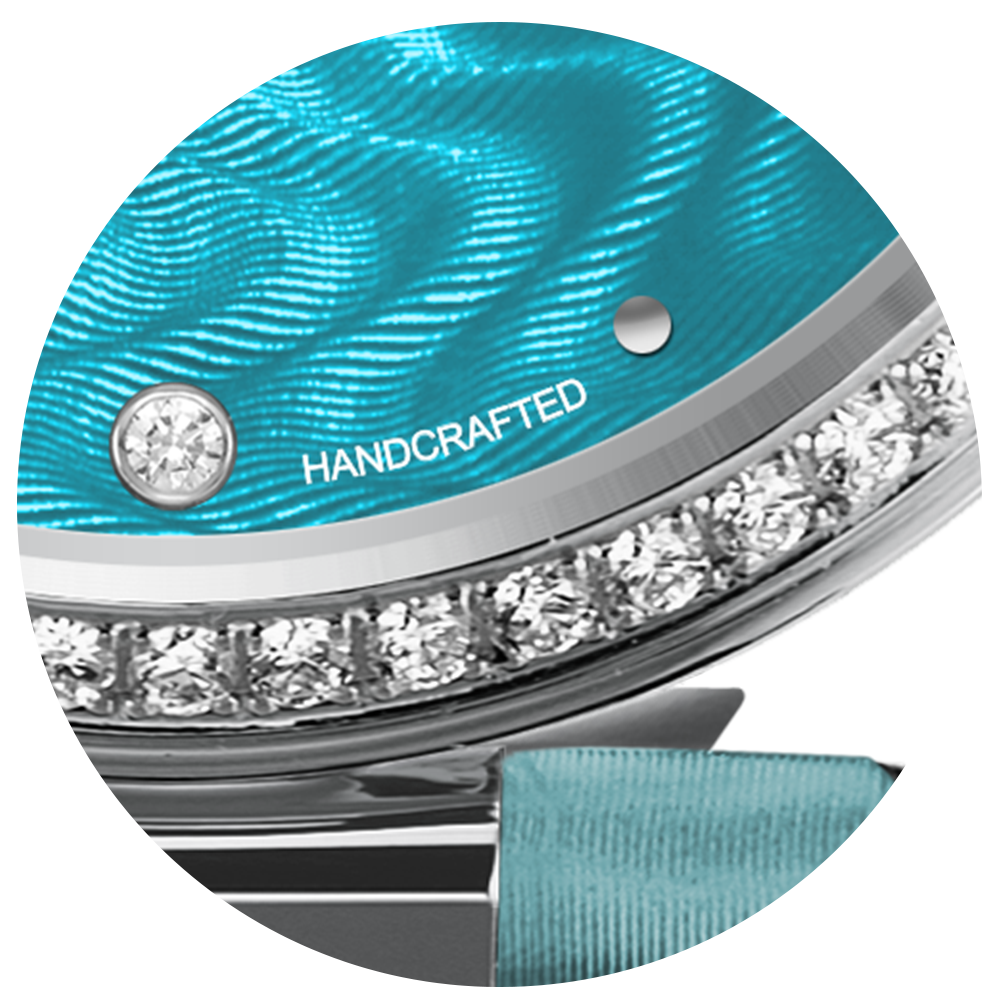 Meticulously-finished high watchmaking movement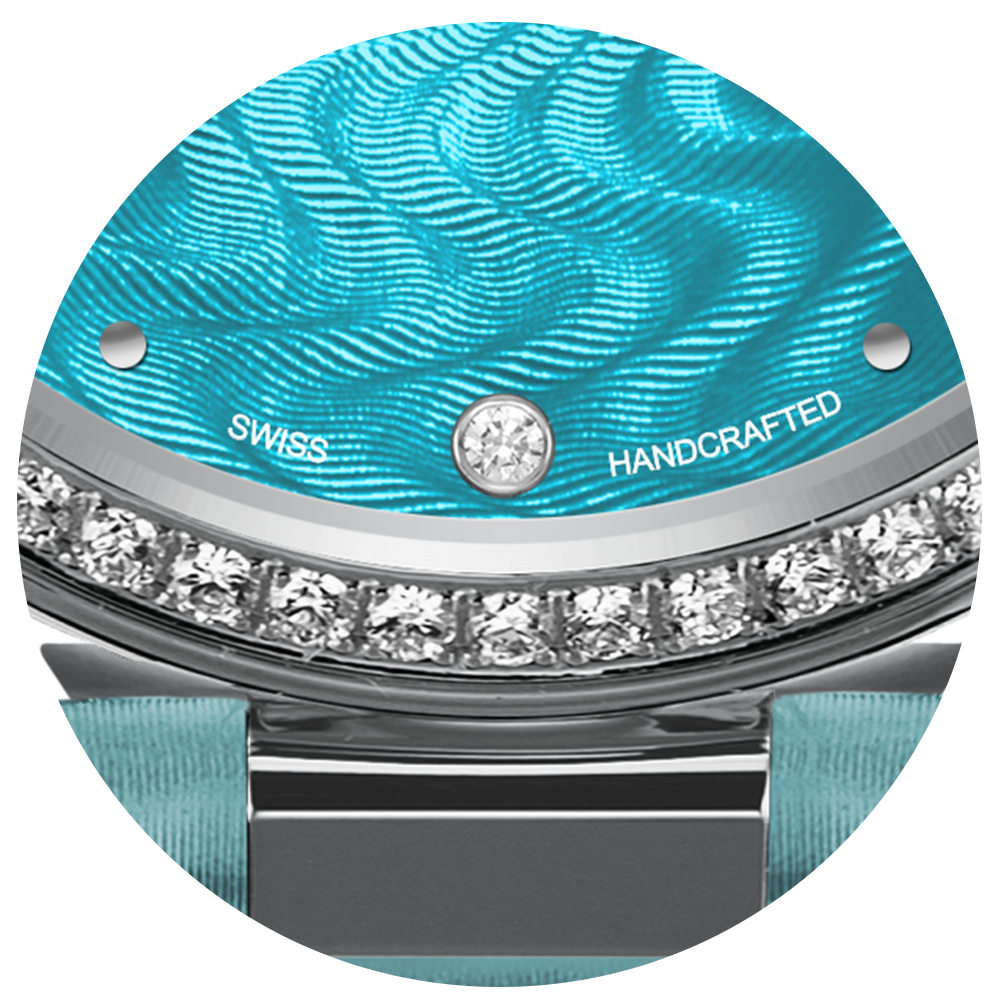 Set with 103 round-cut diamonds for 0.99ct
Named after Mr. Raffy's eldest child, the Miss Audrey is a versatile timepiece in the Amadeo convertible case. Three timepieces in one, the Miss Audrey quickly and easily changes from a wrist timepiece to a necklace watch and a desk clock, all in seconds and without the use of any tools.
To honor women everywhere, Mr. Raffy developed the Miss Audrey, which combines a beautiful design with unique versatility. Women have so many different facets to them — strength, intelligence, kindness, and empathy, to name a few — a timepiece that can suit many moods is perfect.
Powered by an automatic movement, the Miss Audrey comes set with brilliant white diamonds, and its distinctive serpentine hands lend an aura of sophistication.
Reminiscent of the earliest timepieces, which were not on the wrist but rather pieces of jewelry that adorned the aristocracy around the world, the Miss Audrey is a modern take on these historical timekeepers, a jewel that is supremely versatile.
The Miss Audrey won the Ladies' Timepiece category at the GPHG Awards in 2020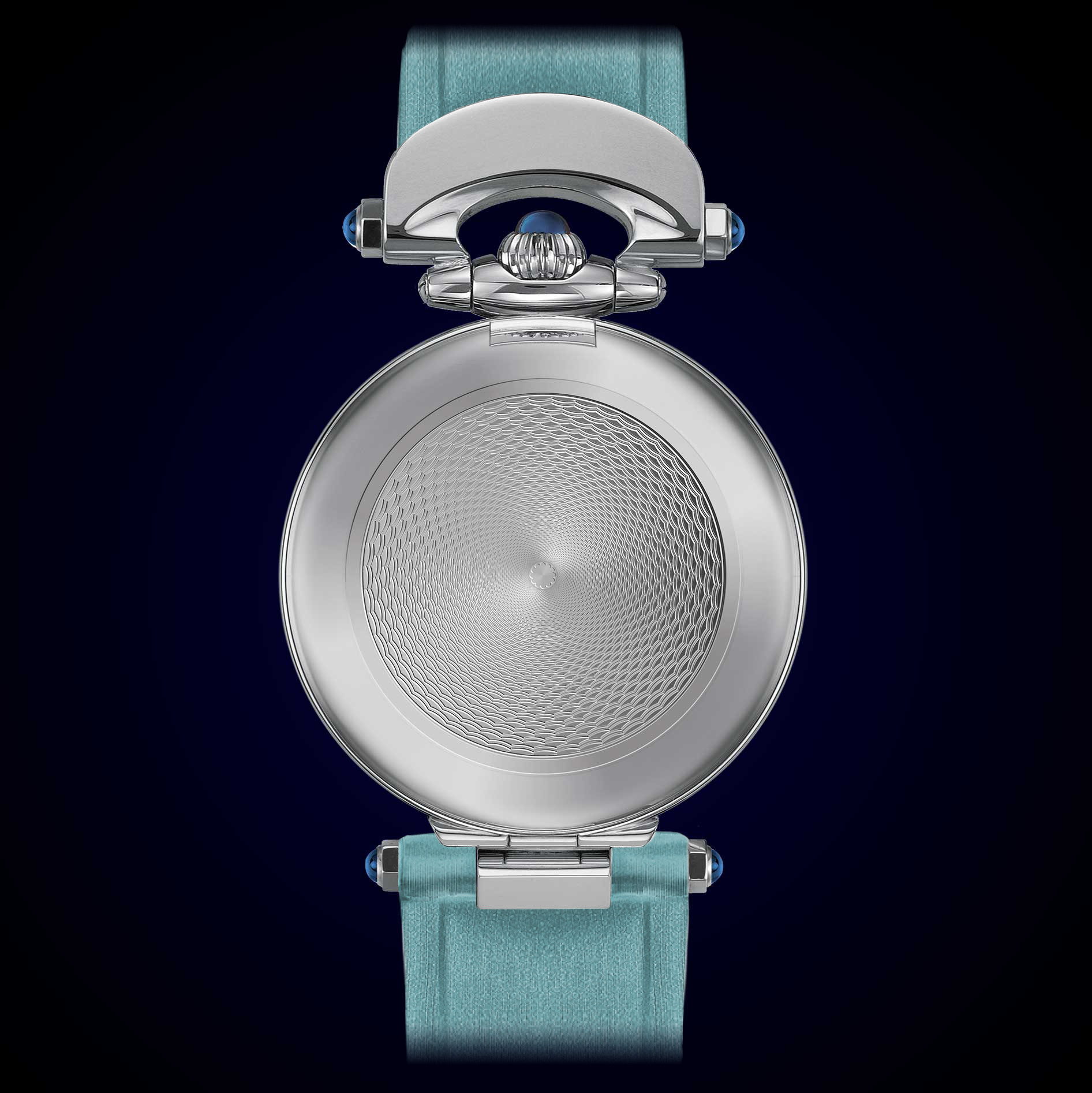 REFERENCE
CASE TYPE
DIAL
FINISHING 
CASE MATERIAL
BRACELET
BUCKLE
DIAMETER
THICKNESS
FREQUENCY
POWER RESERVE
WATER RESISTANCE
AS36061-SD12
Amadeo Convertible System
Turquoise guilloché
Bow and bezel set with 103 round-cut diamonds for 0.99ct
Stainless Steel
Synthetic satin
Stainless Steel Ardillon
36.00mm
11.00mm
28'800 v/h
42 hours
30m
Amadeo Convertible System
Bow and bezel set with 103 round-cut diamonds for 0.99ct
CASE MATERIAL
BRACELET
BUCKLE
DIAMETER
THICKNESS
FREQUENCY
POWER RESERVE
WATER RESISTANCE
Stainless Steel
Synthetic satin
Stainless Steel Ardillon
36.00mm
11.00mm
28'800 v/h
42 hours
30m