BOVET 1822 Offers Collectors to be at the Heart of the Process of Watchmaking
200 years after its foundation, the House of BOVET underlines its supremacy in the decorative arts of watchmaking, successfully innovating in perfect harmony with its tradition. A virtuosity greatly appreciated by collectors, since nearly a third of the timepieces handcrafted annually by the Ateliers BOVET are unique pieces.
The House of BOVET 1822 and Mr. Pascal Raffy are proud to present the Ateliers BOVET concept dedicated to the watchmaking arts and the technical excellence that has characterized the House of Bovet for nearly two centuries. It concentrates on the quintessence of decorative arts such as engraving, miniature painting, and watchmaking technology.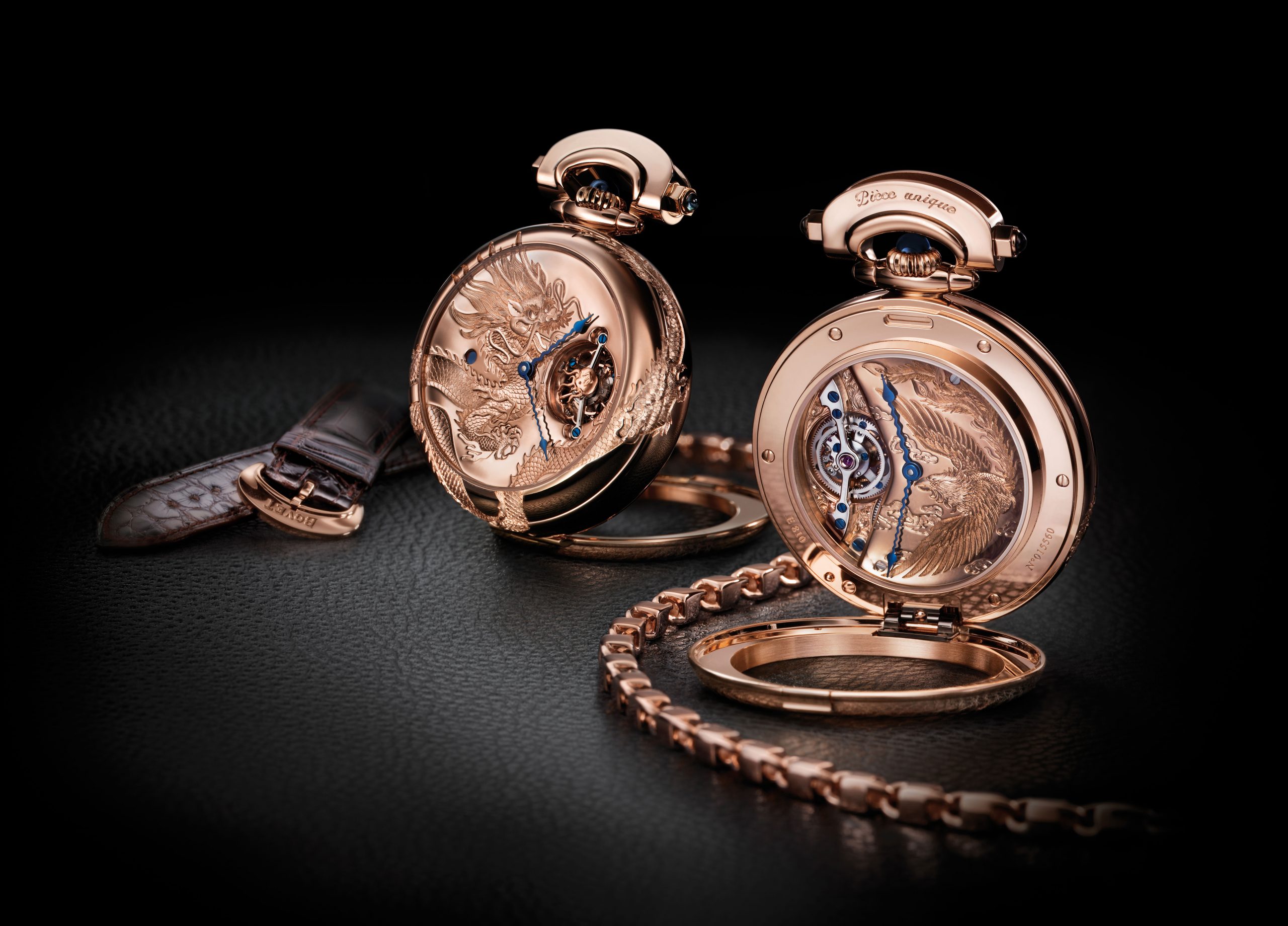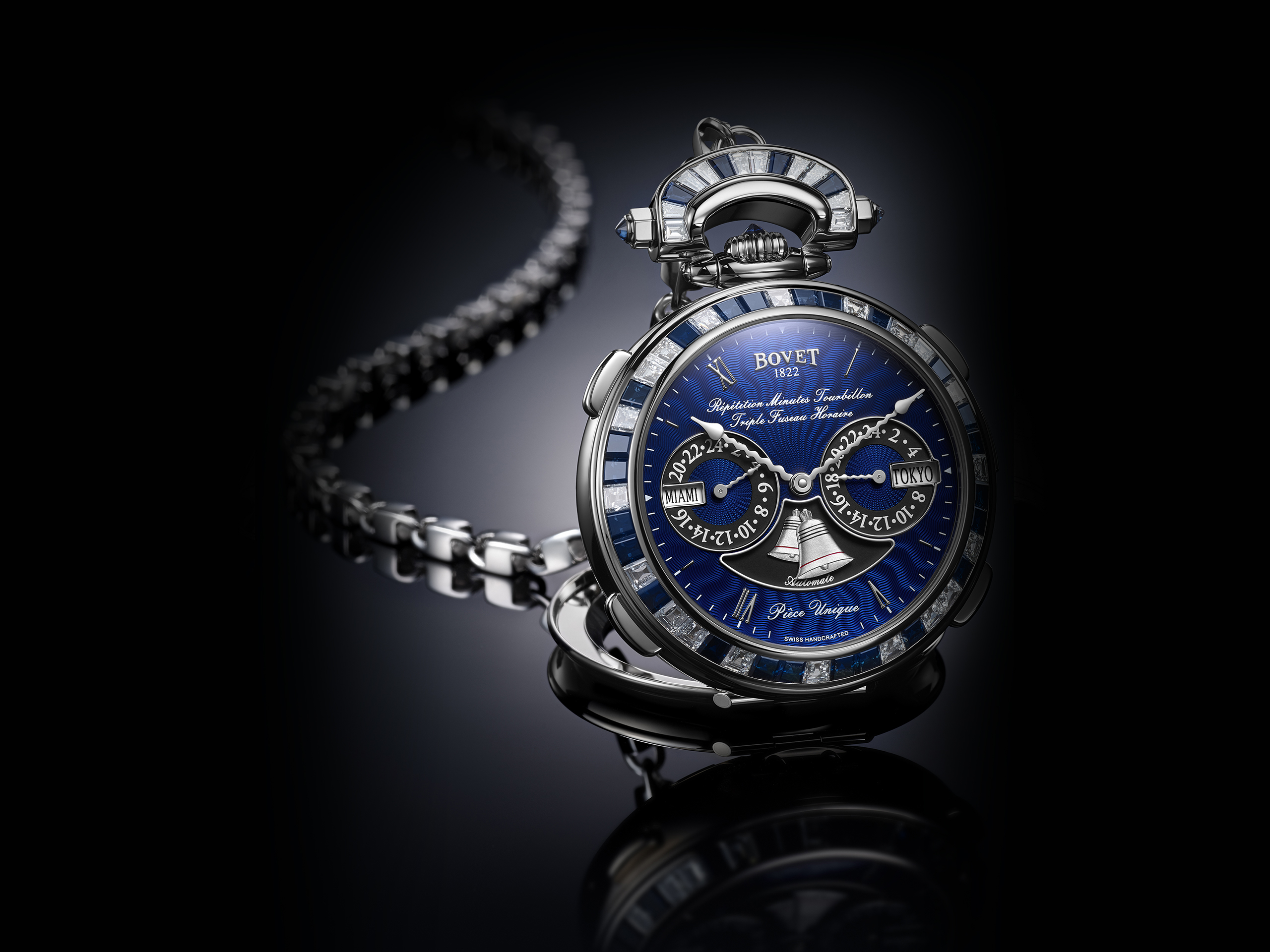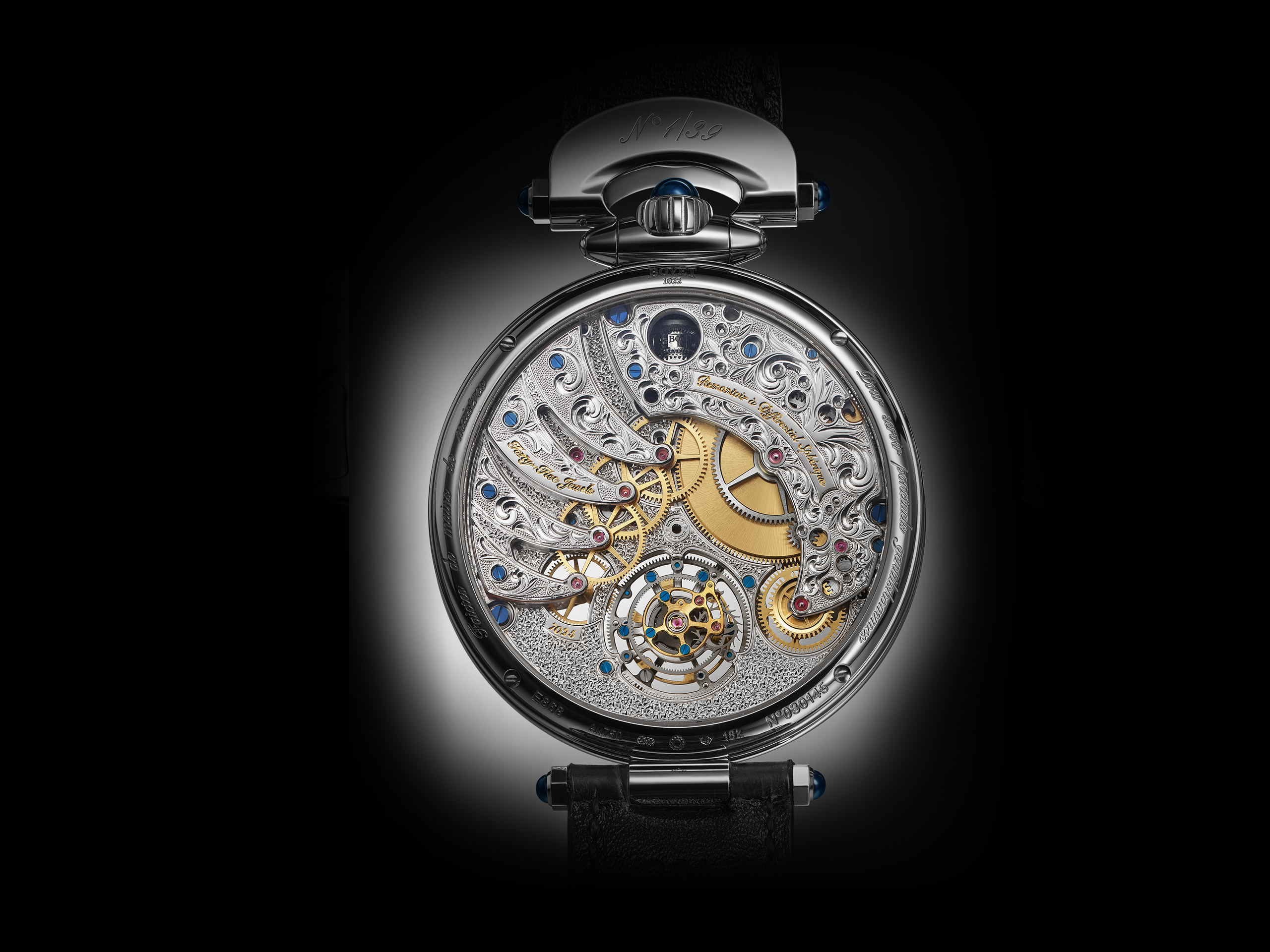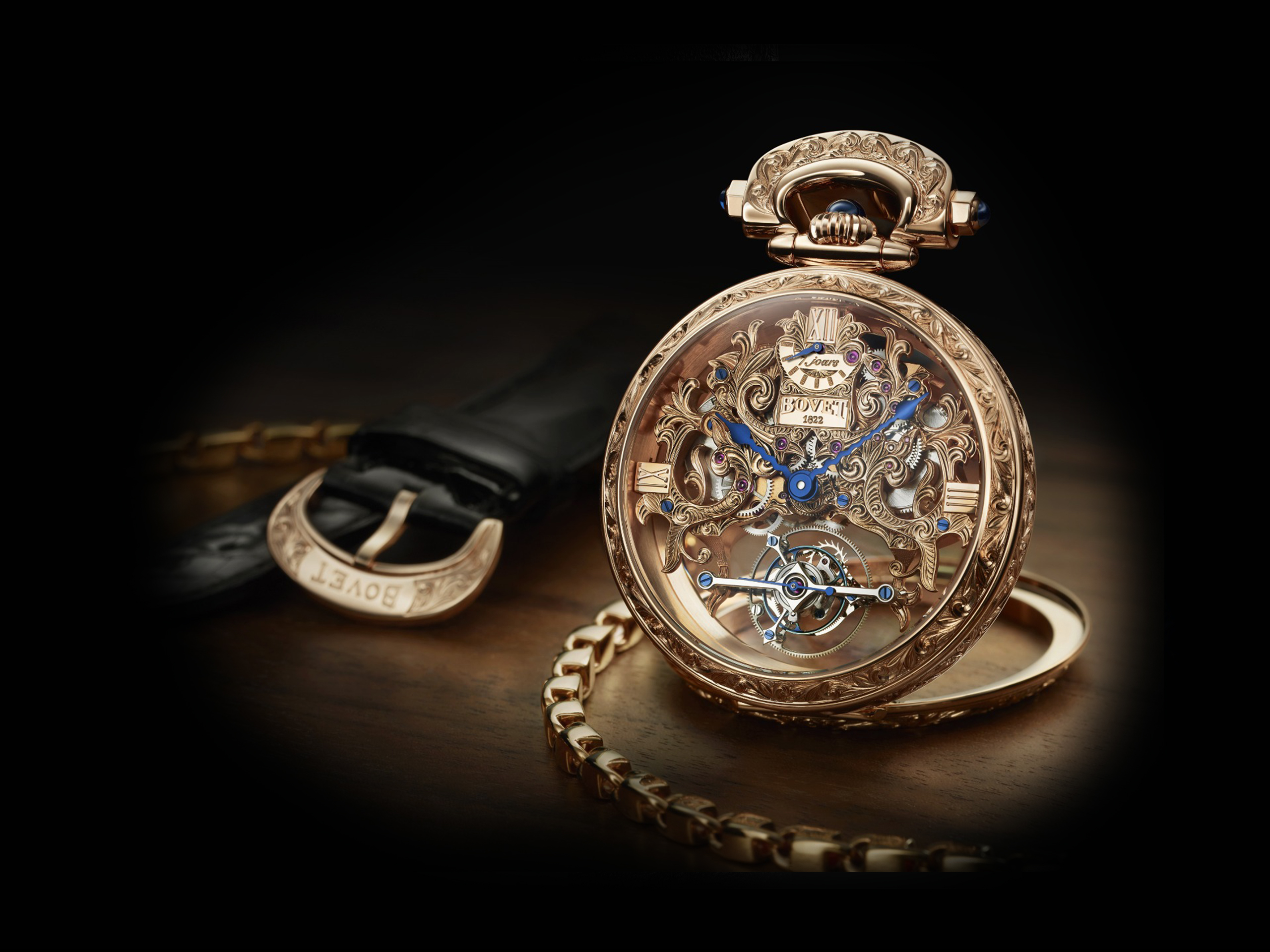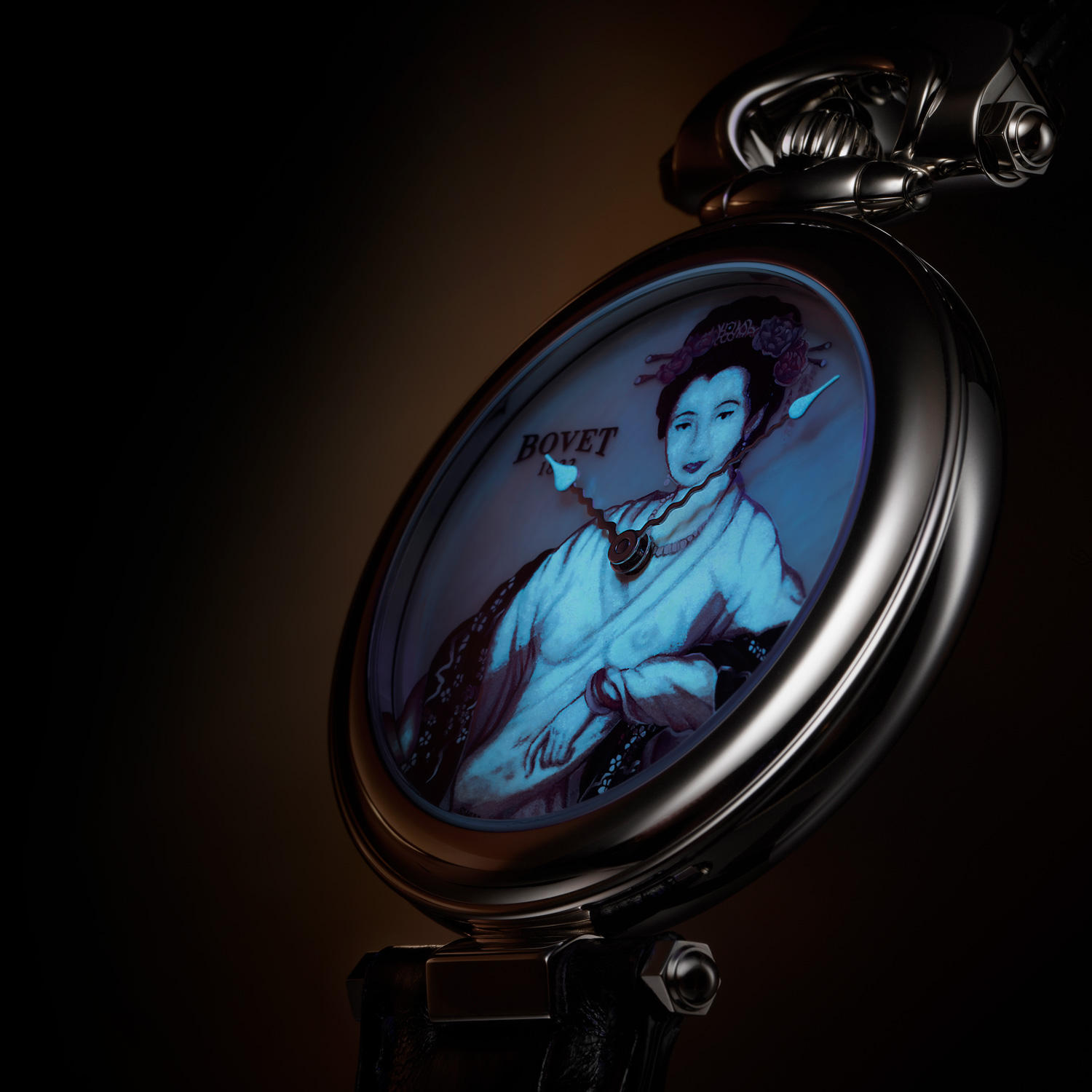 A BOVET timepiece can be personalized in a variety of ways. The collector can choose from a wide range of decorations, starting with the miniature painting most often associated with the Maison. As for engraving, the options and themes are endless, ranging from simple text such as names, initials, and dates, to guilloché motifs or figurative engravings. Collectors can also request a specific gem-setting or a strap to be tailor-made to fit their wrist.
A Piece Unique featuring an exclusive dial that changes color depending on the temperature of the light. In keeping with the tradition of BOVET's legacy, the BOVET Atelier offers the collectors very limited editions and unique pieces that are personalized on demand.
Let Inspiration Guide You
While nearly 30% of the timepieces handcrafted today by Maison BOVET 1822 are unique pieces, the ones from the Ateliers BOVET allow collectors to bespoke their acquisition to a level of precision. The collector has the opportunity to join a team of specialists to define the specific technical and artistic detail of customization.
The Art of
Super-LumiNova®️
The Art of Miniature Painting
Drawing inspiration from a rich heritage, BOVET's passionate craftsmen render a personal, artistic touch to each surface and mechanism, enlivened by incomparable attention to detailed finishes. The resulting timepieces represent far more than beautiful objects. Each BOVET work is an artistic masterpiece.