The 19Thirty
Sandblasted Titanium, Blue Meteorite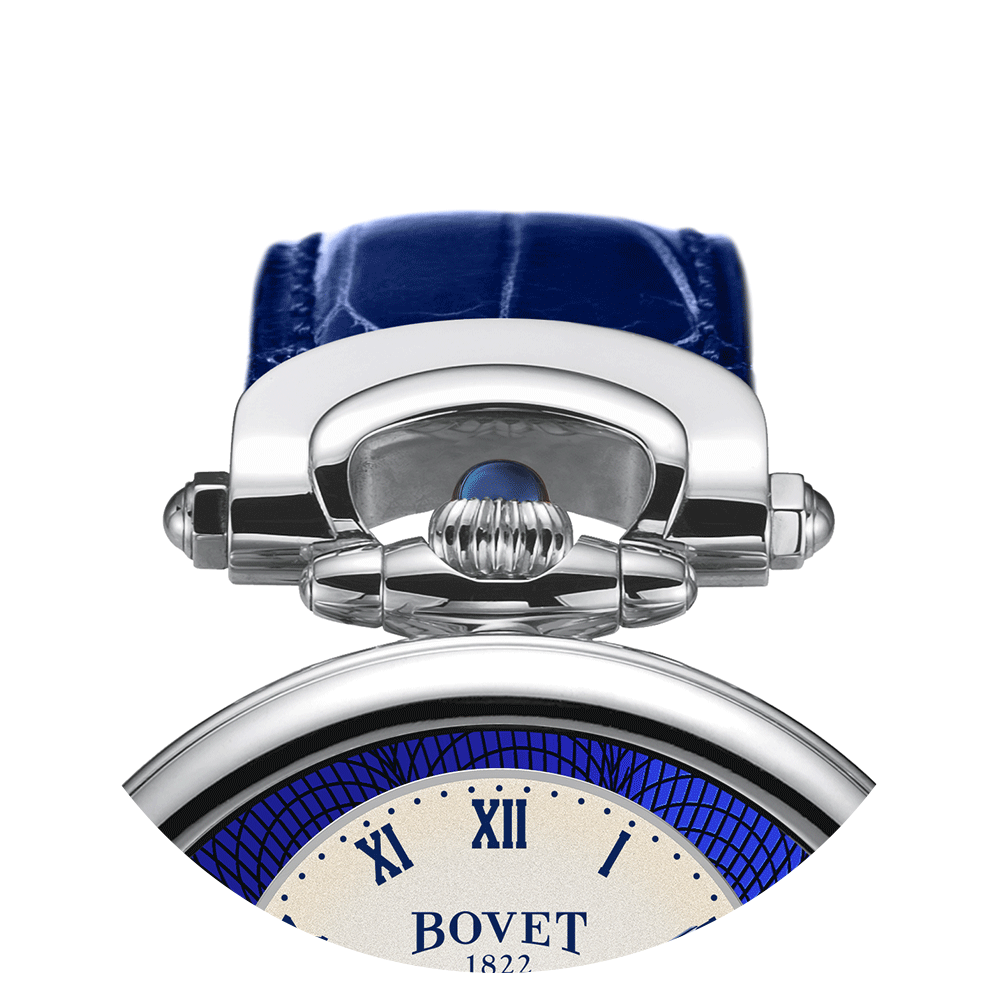 Signature Fleurier case with the bow at 12 o'clock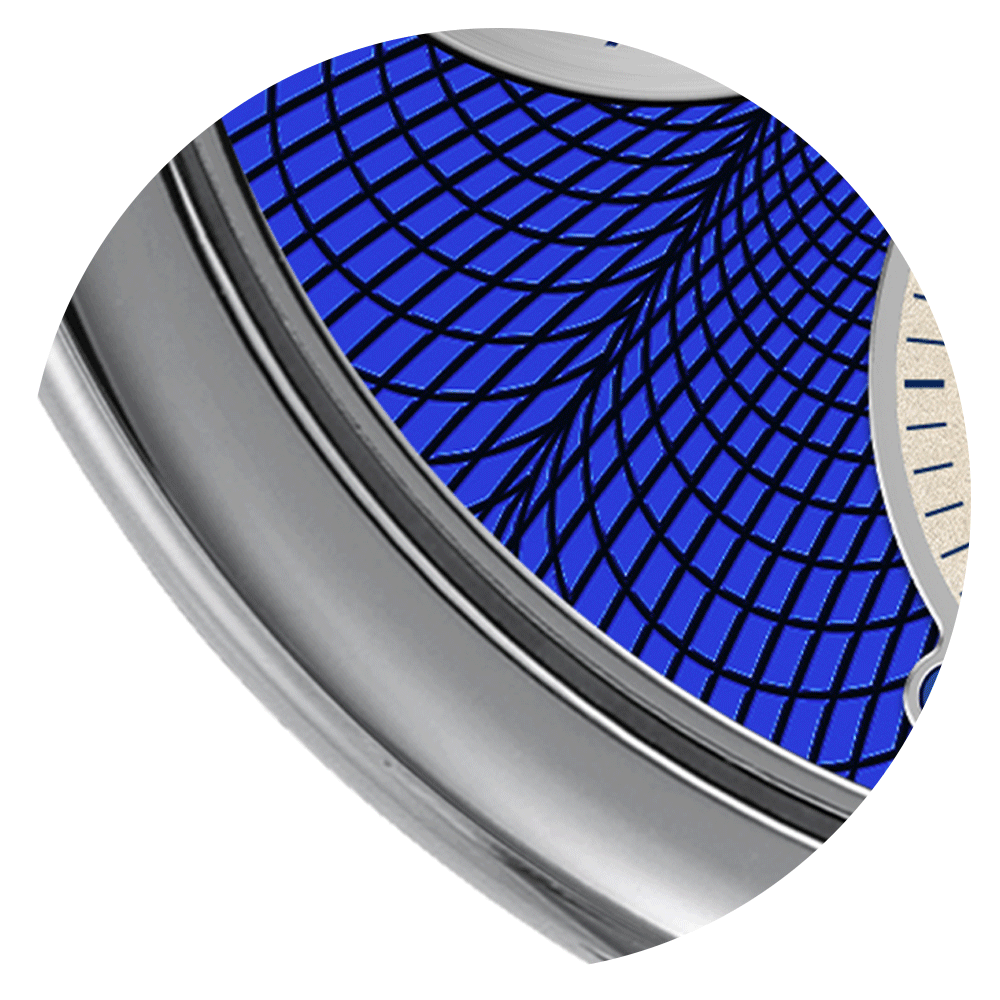 Signature guilloché design in striking blue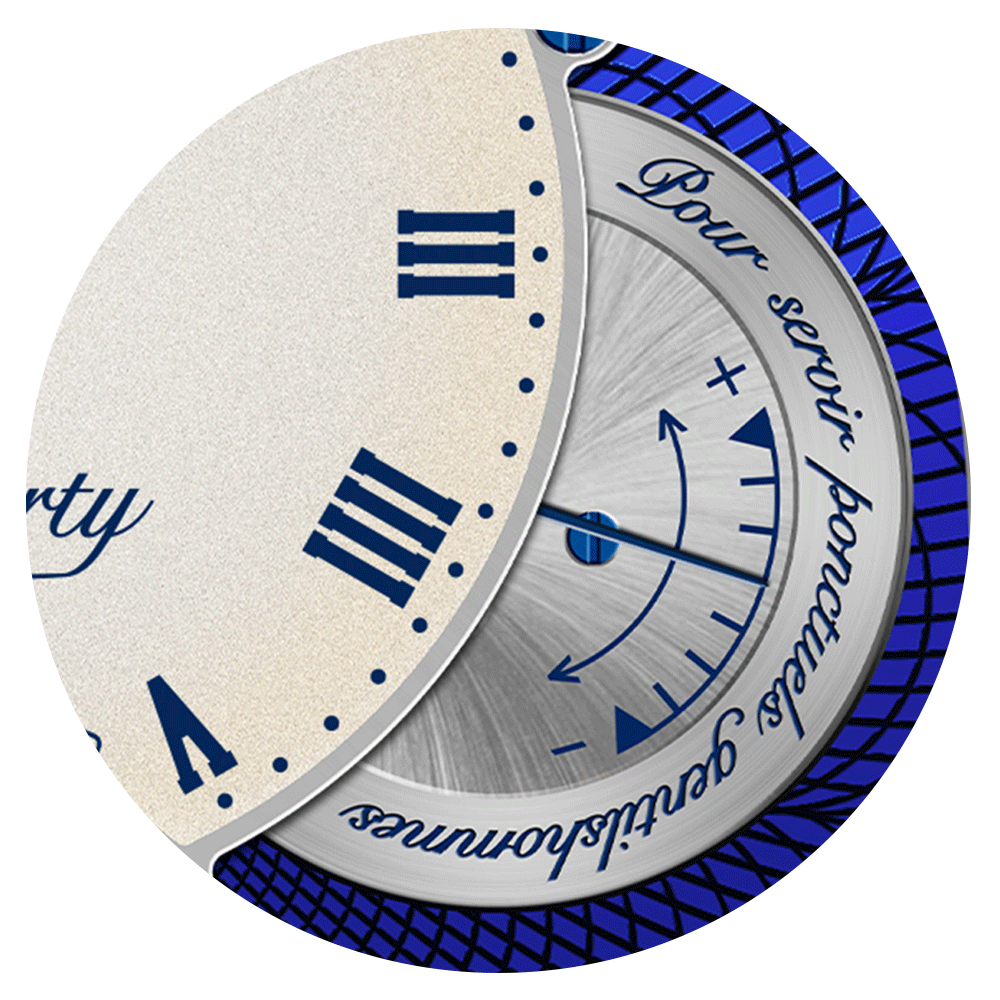 7-Day power reserve
with a single barrel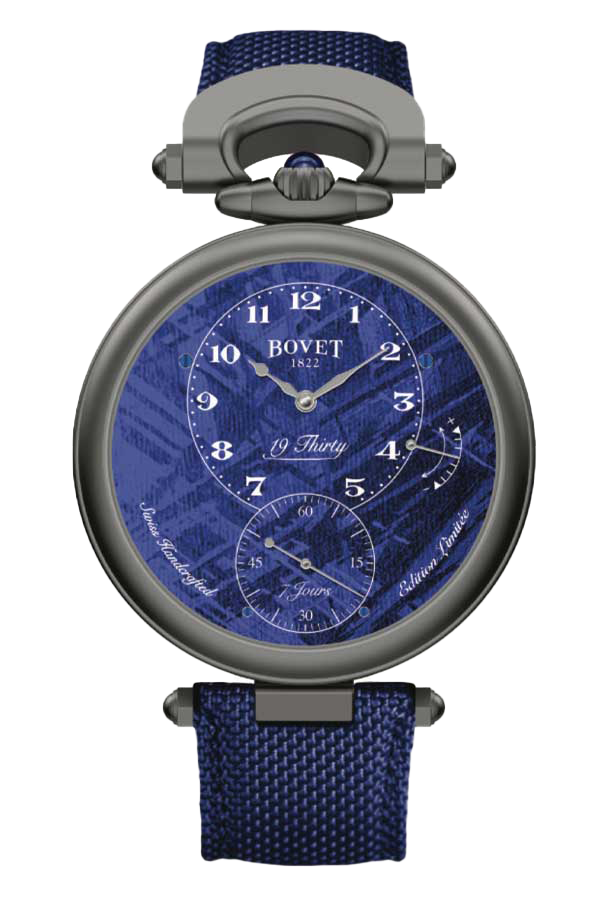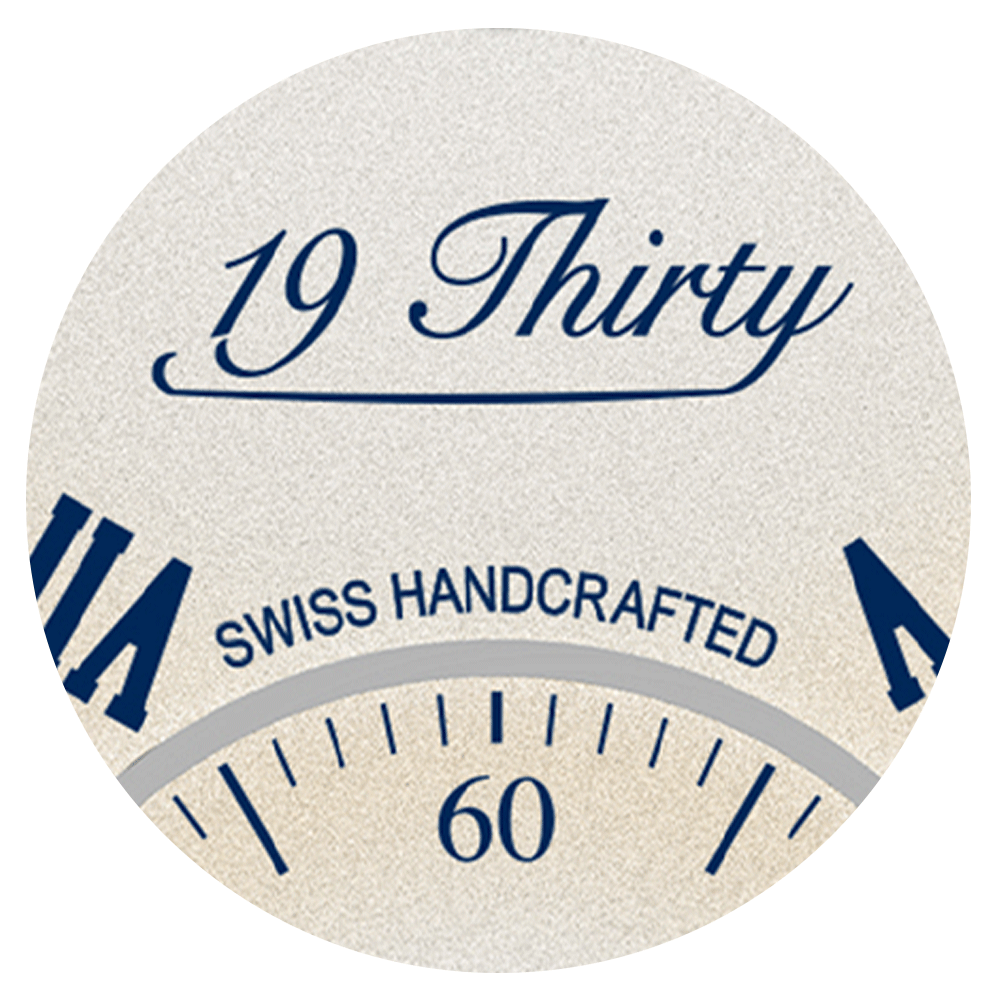 Meticulously-finished high watchmaking movement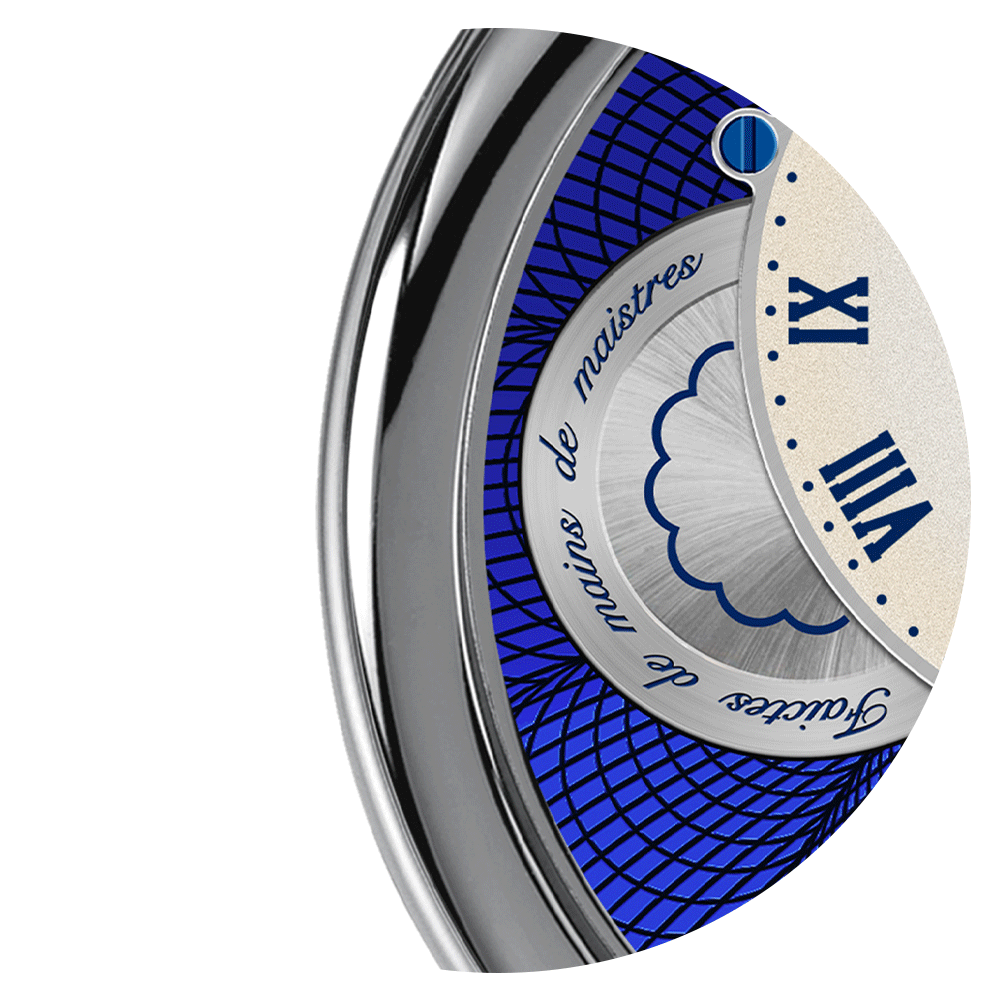 Elegant, light, and durable 42mm case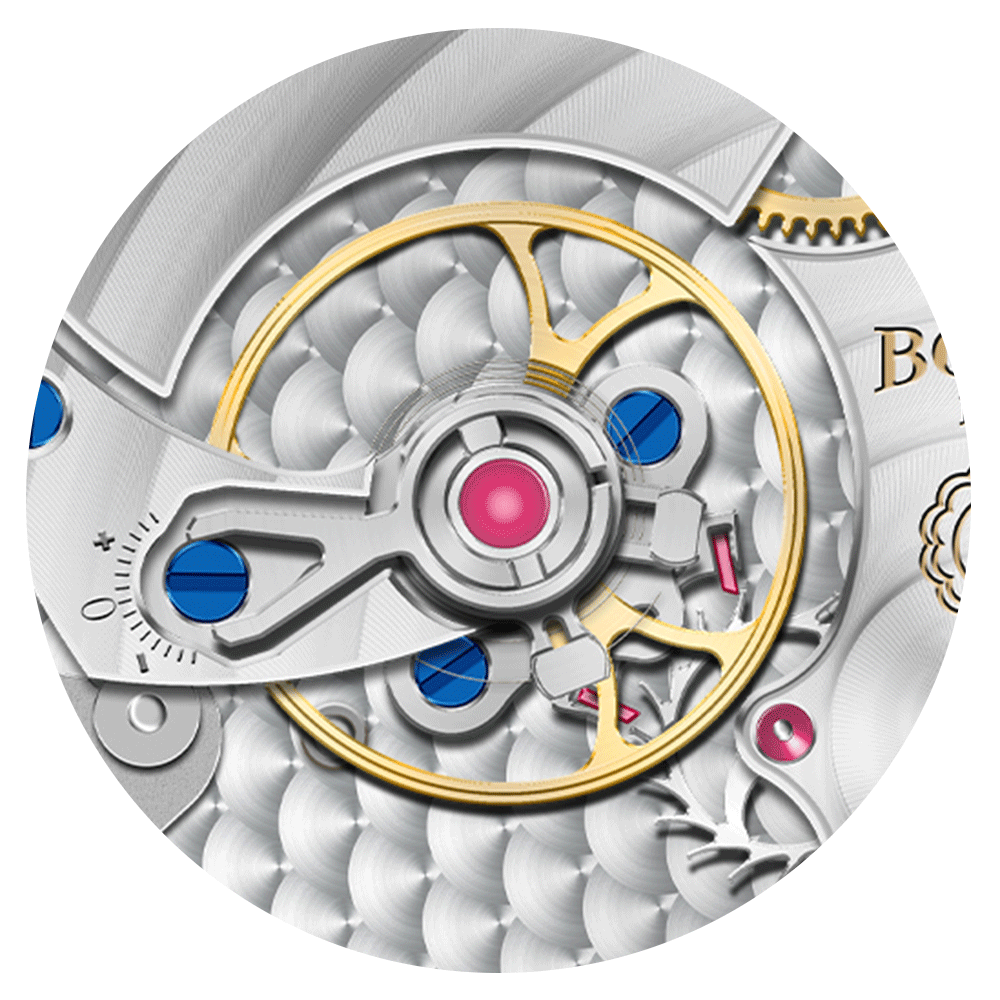 In-house manufactured hairspring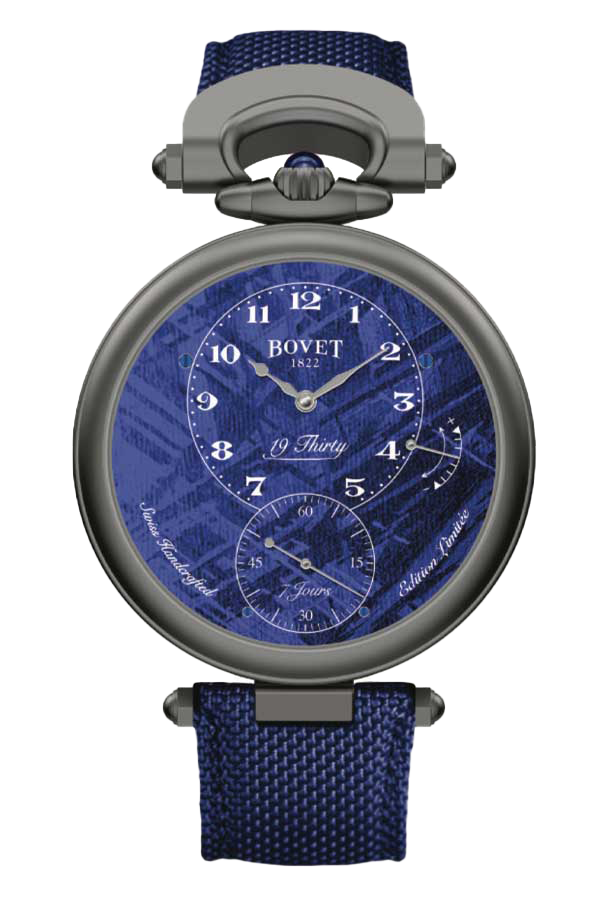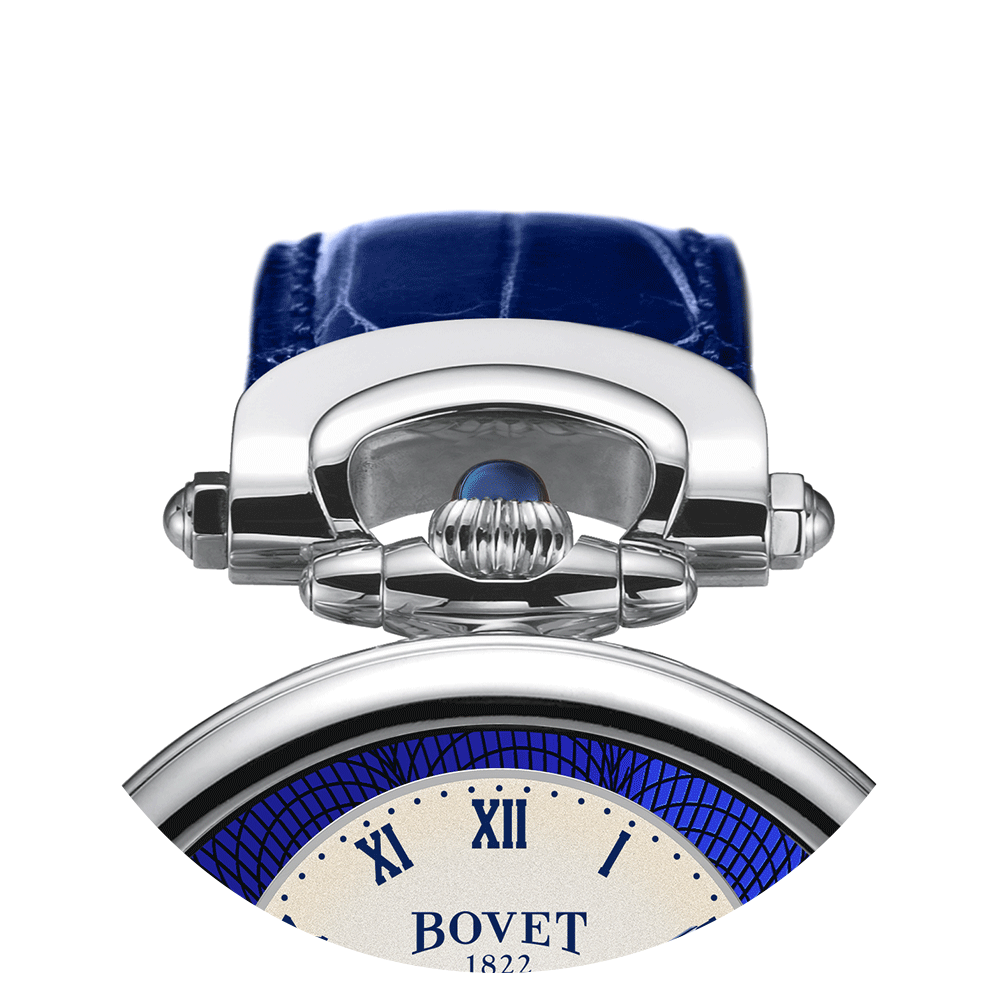 Signature BOVET Fleurier case with the bow at 12 o'clock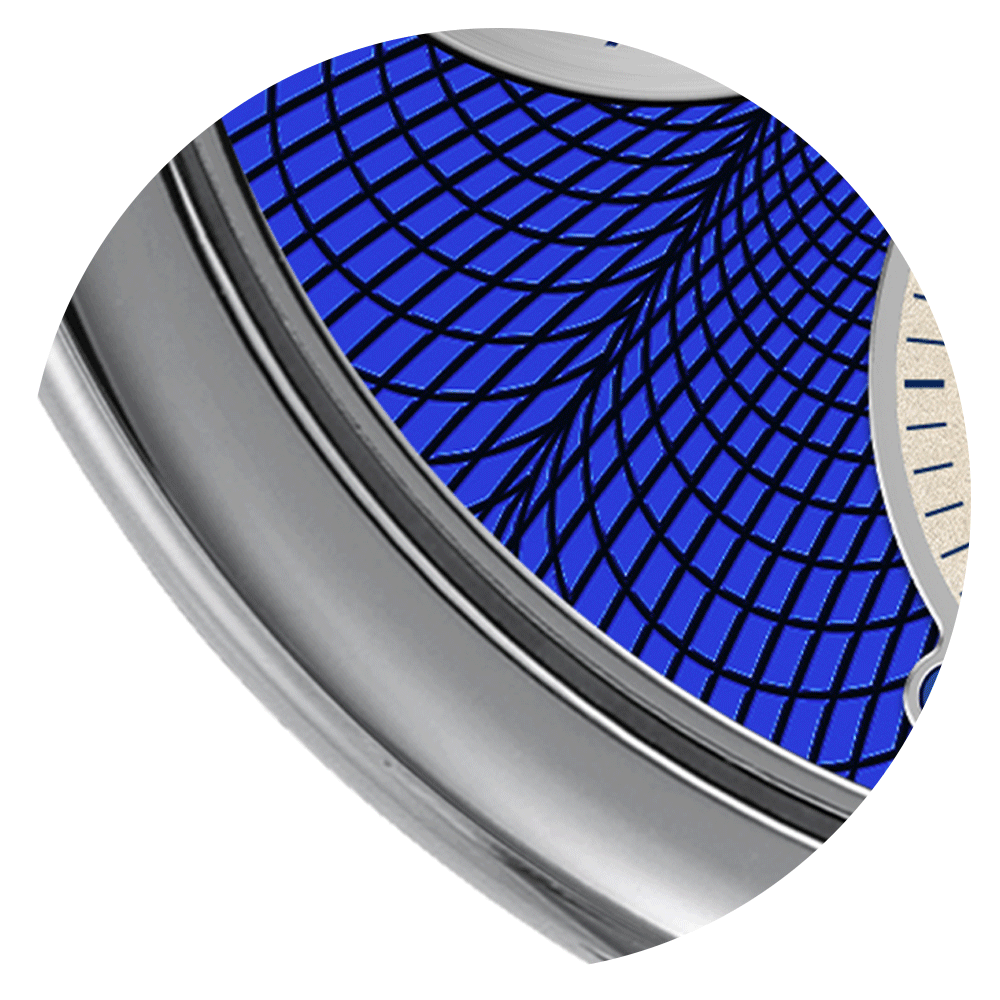 Signature blue guilloché design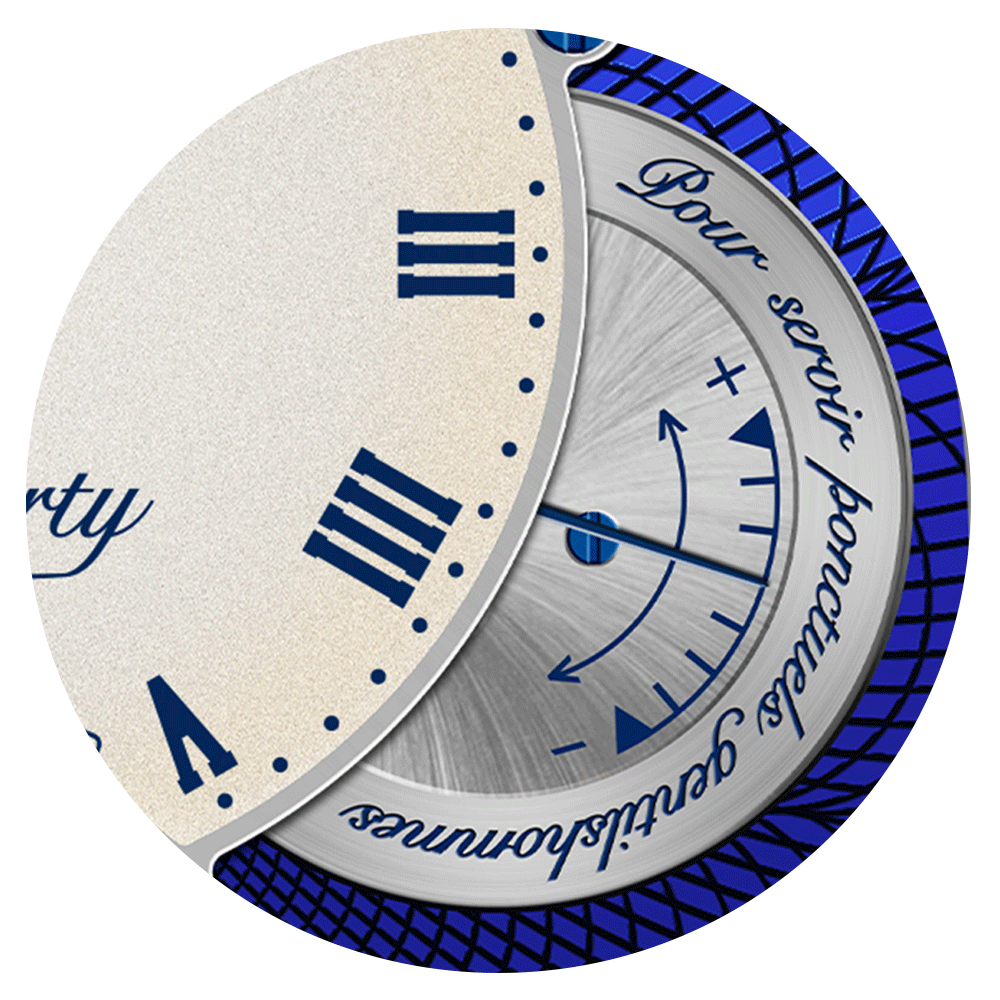 7-Day power reserve with a single barrel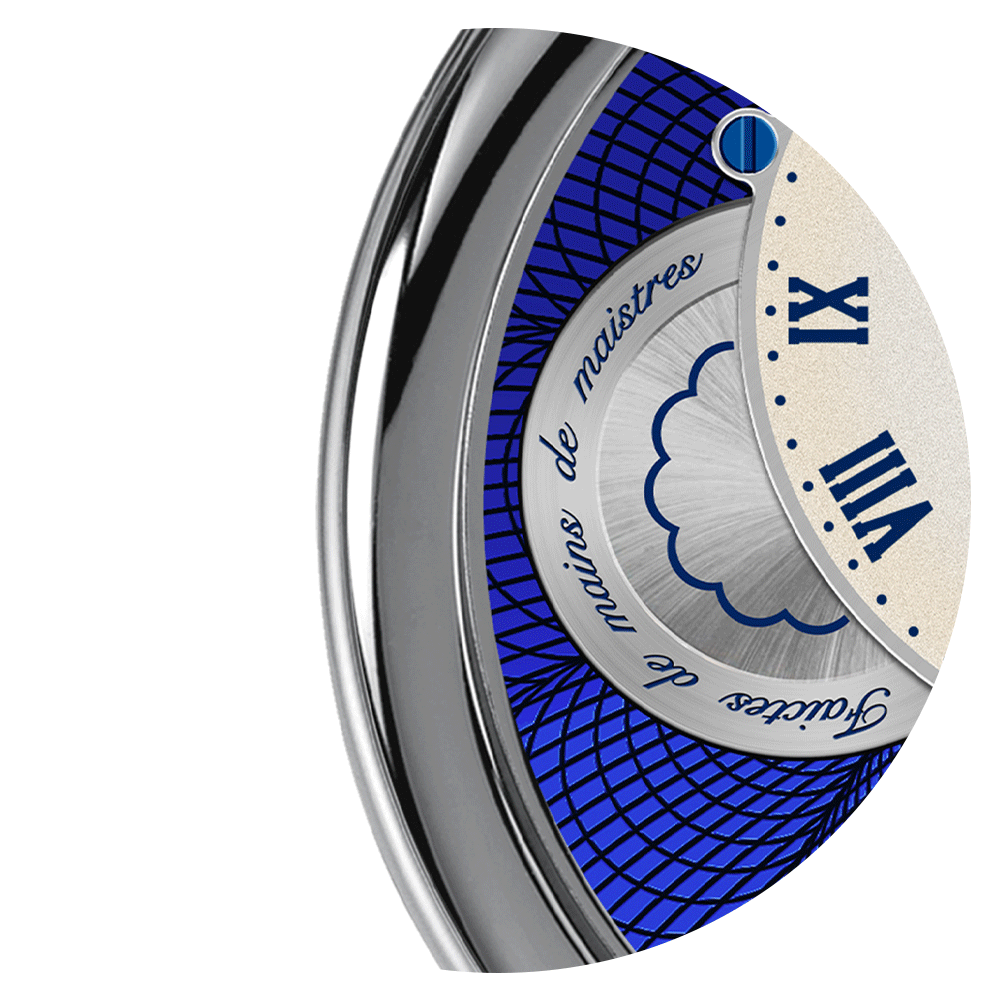 Elegant, light, and durable 42mm case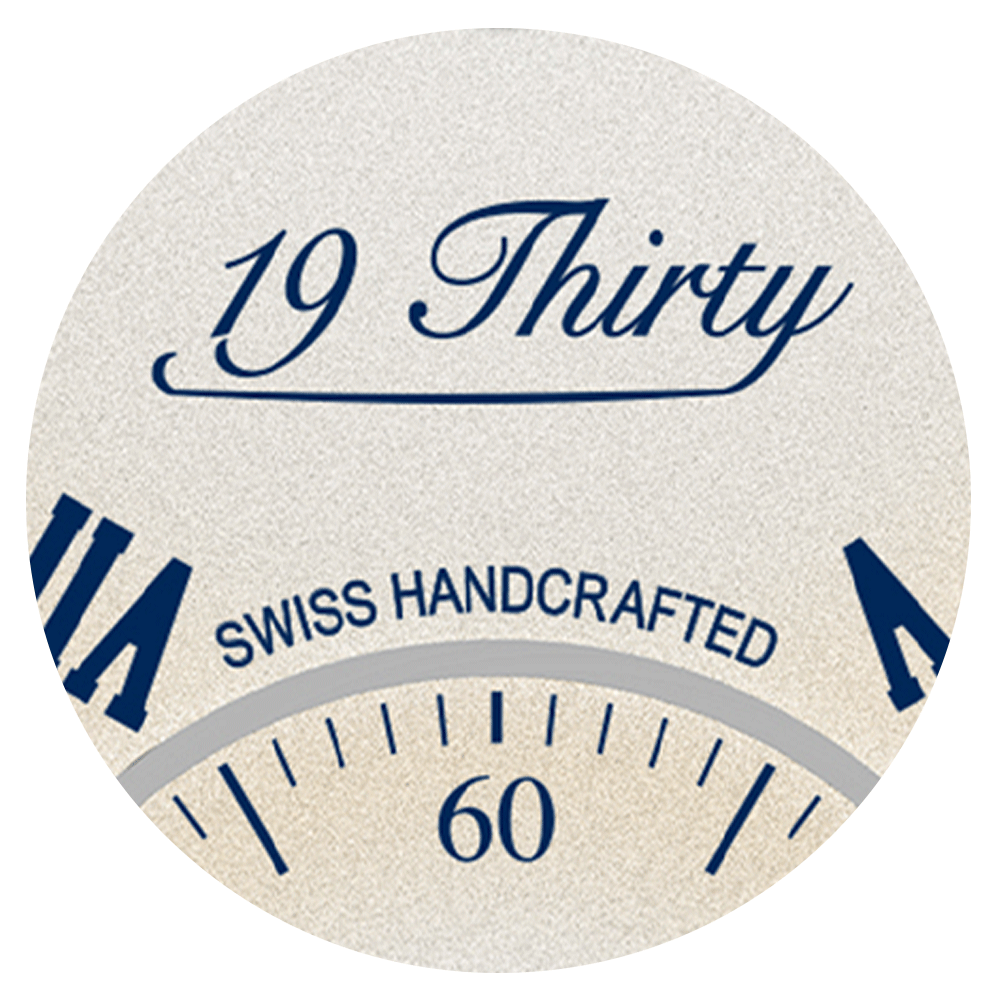 Meticulously-finished high watchmaking movement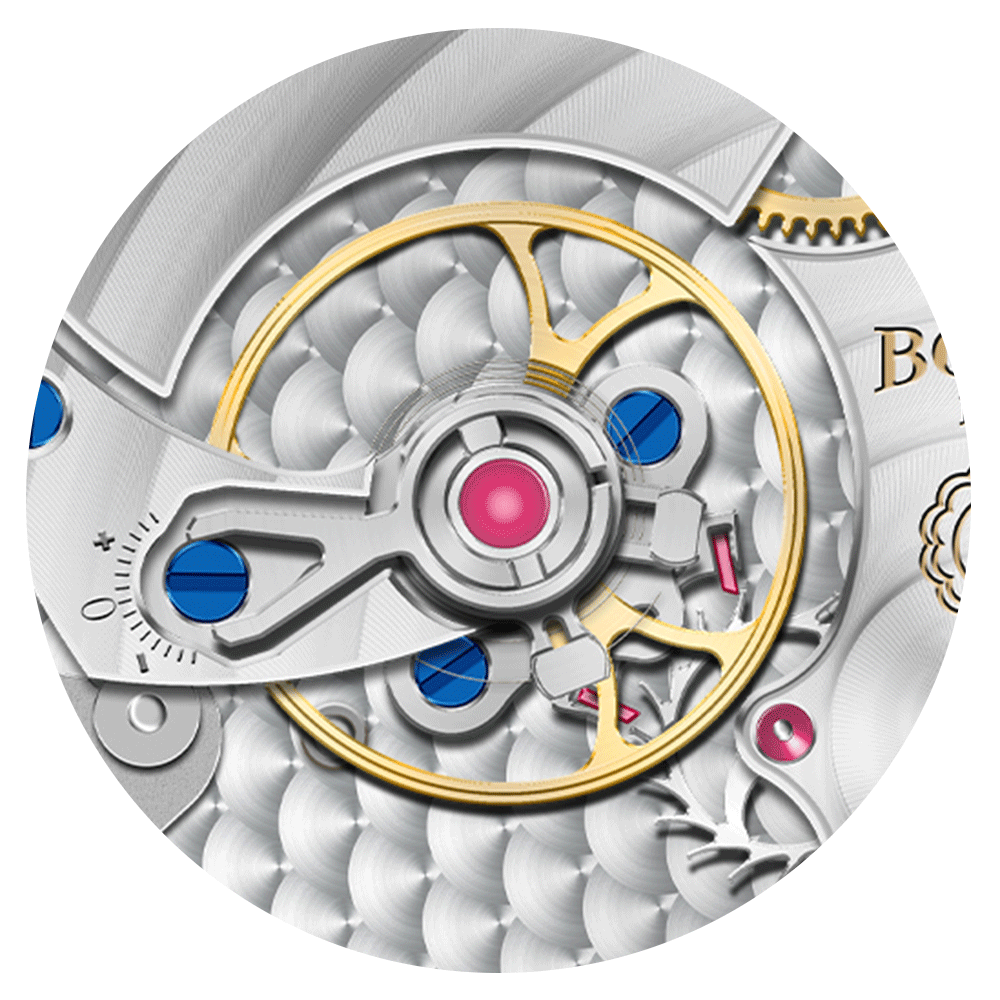 In-house manufacture hairspring and regulating organ
Inspired by a BOVET timepiece from 1930, the 19Thirty combines the heritage of BOVET 1822 with true high watchmaking and timeless elegance. The bow and crown of the 19Thirty are at 12 o'clock, a reminder of BOVET's historical dominance in pocket watches.
The 19Thirty boasts a superbly finished manufacture movement with a full 7 days of power reserve (168 hours). The 19Thirty offers BOVET's core values of in-house manufacture, attention to detail, and hand-finishing in an elegant and discreet package.
Its two central dials, one for hours and minutes and the other for the running seconds, form a subtle infinity symbol, reminding you that if you take care of this timepiece, it will run forever.
Flanking these dials are the power reserve indicator and a nod to the traditional Lotus Flower, BOVET's symbol for centuries. The 19Thirty was introduced to the world in 2015 and has become the foundation for BOVET 1822.
From the manufacture of the first screw to the final assembly of that same screw in the finished timepiece, the time needed is nearly four weeks, as 95% of all the components are made in BOVET's own facilities.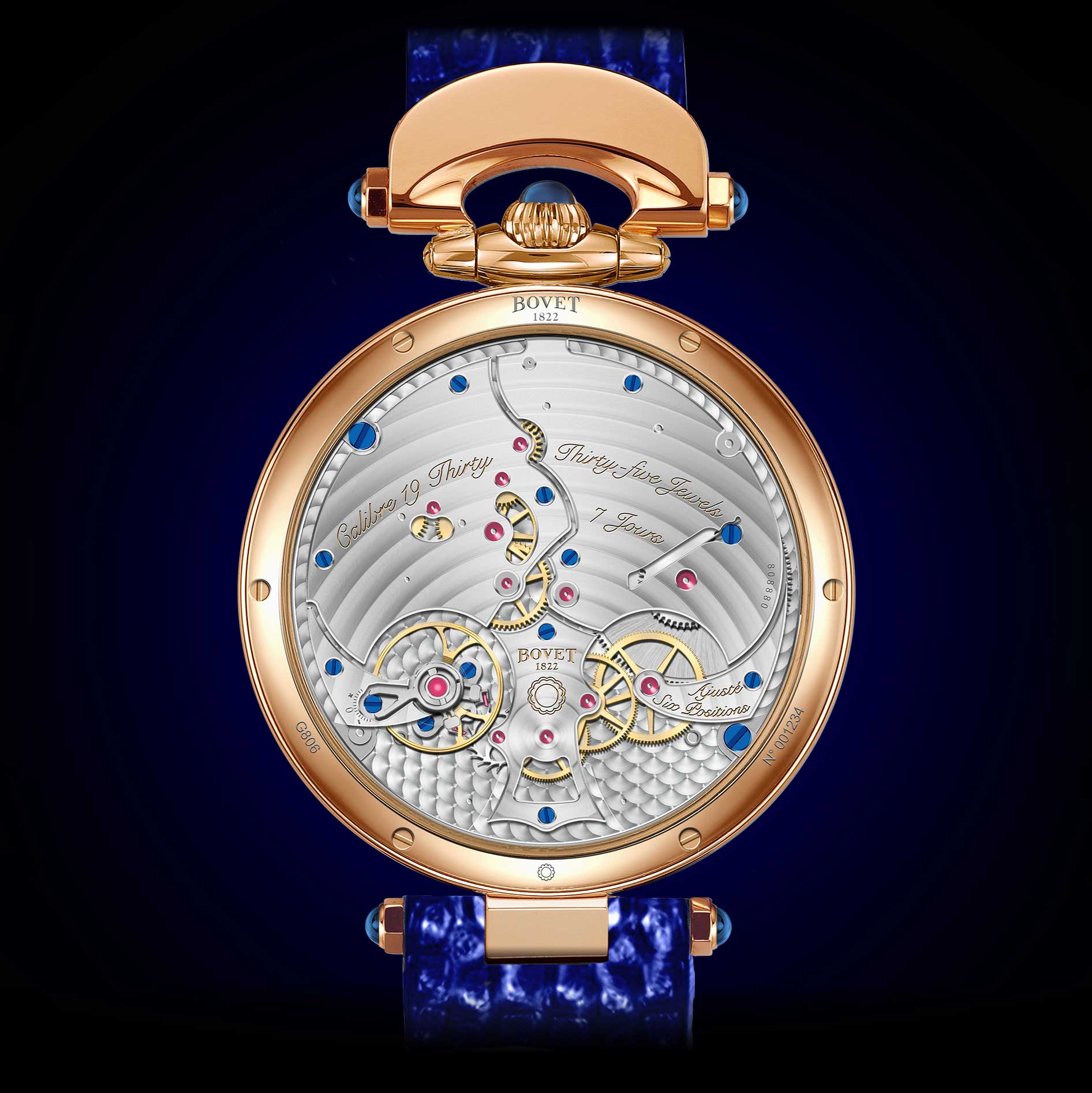 Hours
Minutes
Sub-Seconds
Power Reserve indicator
CASE TYPE
DIAL
FINISHING 
CASE MATERIAL
BRACELET
BUCKLE
DIAMETER
THICKNESS
FREQUENCY
POWER RESERVE
WATER RESISTANCE
Fleurier
Blue
Acid finished meteorite
Sandblasted Titanium
Full Skin Alligator
Stainless Steel
42.00mm
9.05mm
21'600 v/h
7 days
30m
Hours
Minutes
Sub-Seconds
Power Reserve indicator
CASE MATERIAL
BRACELET
BUCKLE
DIAMETER
THICKNESS
FREQUENCY
POWER RESERVE
WATER RESISTANCE
Sandblasted Titanium
Full Skin Alligator
Stainless Steel
42.00mm
9.05mm
21'600 v/h
7 days
30m